Unlearning Assembly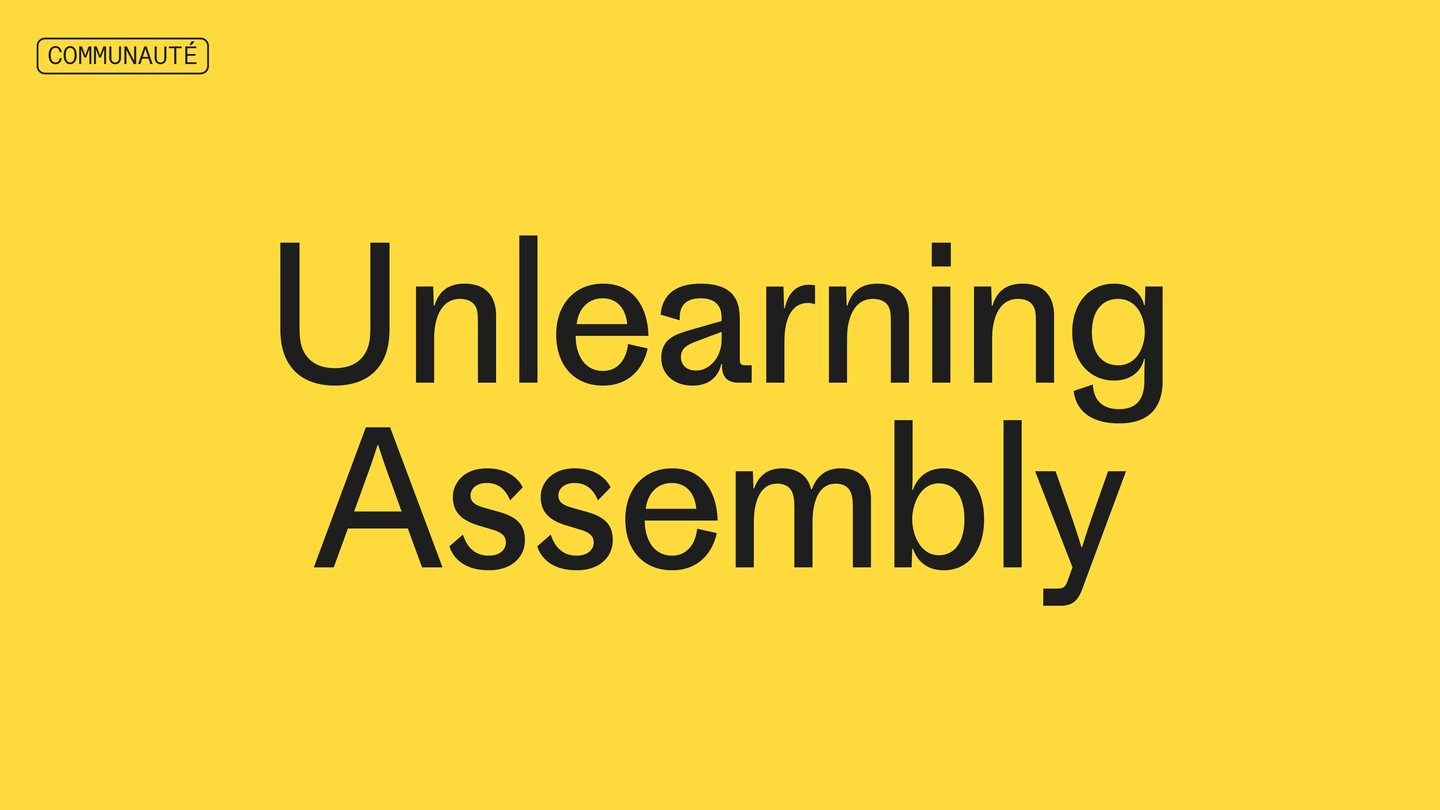 Event details
Date

02.10.2023

Hour

12:00

›

18:30

Category
Conferences - Seminars
Programme
12h00-13h00 : Space set-up in the SG hall according to the given plan.
13h00-13h15 : Welcoming
13h15-13h30 : Presentation of the Unlearning Center event (PDF projection).
13h30-14h00 : Feedback on the last Unlearning event and presentation of selected themes (PDF projection).
14h00-14h15 : Breakdown into work groups according to the 4 themes:
- Hierarchy and Institution
- Space and Life
- Work Culture
- Unlearning Center
14h15-14h30 : Explanation of the workshop to each of the work groups.
14h30-15h15 : Brainstorming in small groups of maximum 5 within each workgroup.
15h15-15h45 : Feedback on discussions with the workgroup.
15h45-16h45 : Collective discussion on the theme addressed by the workgroup.
16h45-17h15 : Collective debriefing by each referent and conclusion.
17h15-18h00 : Snack.
18h00-18h30 : Tidying up the SG hall.