Bioengineering Day 2015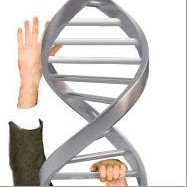 Event details
Date and time

04.11.2015

–

13:00

›

19:00

Place and room
Speaker

Keynote and Junior speakers

Category
Conferences - Seminars
Annual research event of the EPFL's Interfaculty Institute of Bioengineering (IBI)

Program outline (see details -times, in particular- HERE):

   - Keynote lectures by:
 
Jürgen Knoblich (Institute of Molecular Biotechnology IMBA, Vienna, Austria):   Cerebral Organoids – Modelling Human Brain Development in 3D Culture
Timm Schroeder (Dep. of Biosystems Science and Engineering, ETHZ, Basel, CH):   Long-Term Single Cell Quantification: New Tools for Old Questions

   - Short talks by finalists in 'Future Leaders in Bioengineering Award' competition:
 
Claudia Bank (Jensen Lab):   Epistasis and the Shape of Fitness Landscapes
Bram Trachet (Stergiopulos Lab):   Abdominal Aortic Aneurysm in Mice: the Importance of Imaging
Pascal Odermatt (Fantner Lab):   Living Matters: Imaging of Live Cells at Nanometer Spatial and Millisecond Temporal Resolution
Priscilla Briquez (Hubbell Lab):   Growth Factors Engineered for Super‐Affinity to the Extracellular Matrix Enhance Tissue Healing

   - Poster session
   - 'Future Leaders in Bioengineering' and 'Best Poster' awards
   - Networking event with apéro

Participation is free of charge, but registration required. The October 28, midnight, deadline is now past (no extension possible!): sorry, REGISTRATIONS ARE CLOSED.
Links
Practical information
Informed public
Registration required
Organizer
EPFL Institute of Bioengineering (IBI)
Export Event
Event broadcasted in