Choose Your Own Crit: Workgroup - first meeting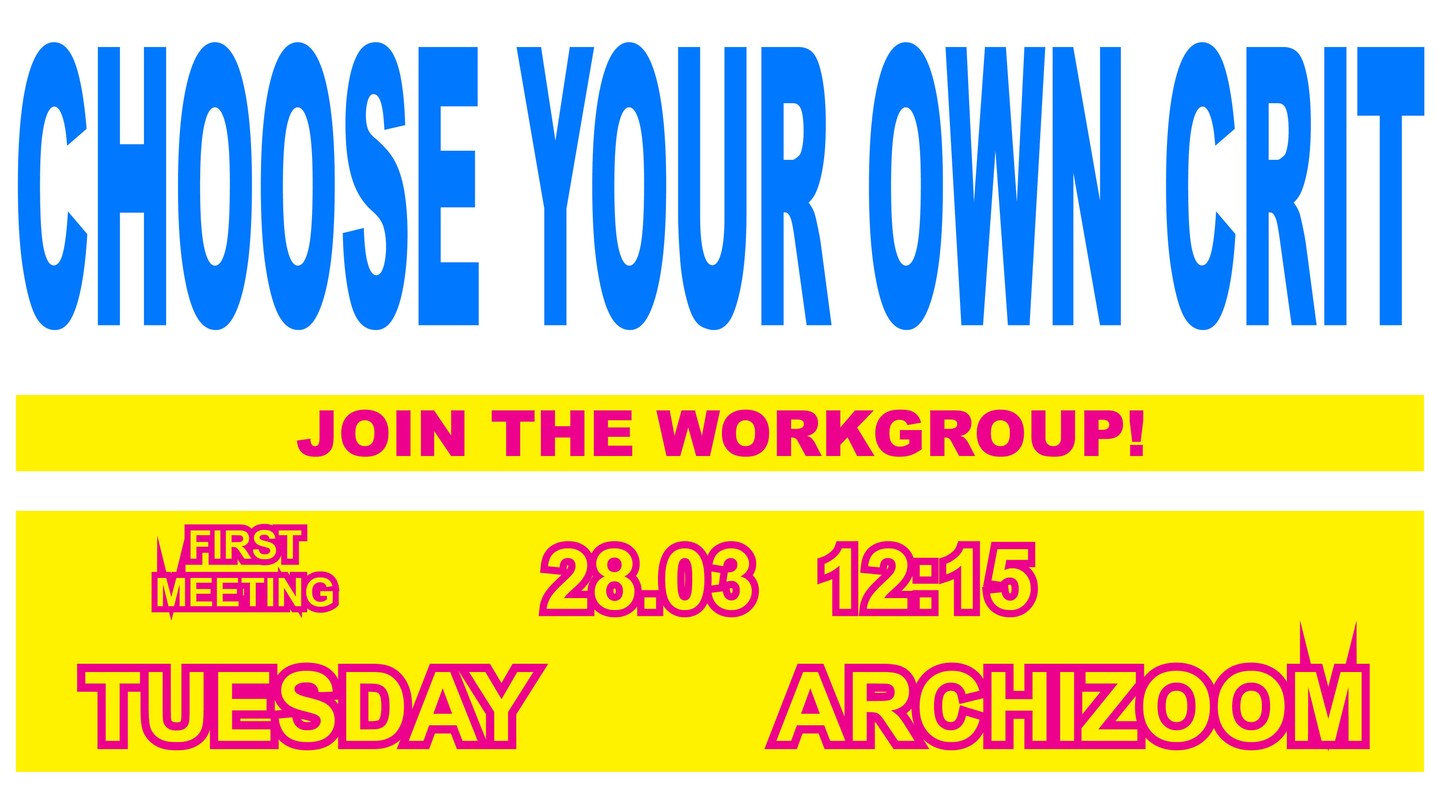 Event details
Date

28.03.2023

Hour

12:15

›

13:00

Location
Category
Conferences - Seminars
Event Language
French, English
Following numerous discussions about crits within studios at EPFL Architecture, we wish to initiate in dialogue with SAR & ASAR a transversal work group to question this format.

Student fatigue and workload / logistical organisation / visibility / schedule management / panel diversity / discussion formats / space and power dynamics / discourse and power dynamics

Crits / Reviews are special moments of the discipline. They crystallize fundamental questions about its teaching and, more broadly, about the way we learn with each other. It seems important today to reflect on these moments, on their organisation and on the way they unfold. The ambition in creating this working group is to generate public discussions and concrete proposals to transform the ways in which we perform learning. We hope that it can best reflect the diversity of experiences and backgrounds. Students, corps intermédiaire, alumnis, teachers, and any other interested person are welcome!  

If you are interested in joining us: 

we will hold a first information meeting next week Tuesday 28.03 at 12:15 in the Archizoom space. 

If you have any remarks, suggestions, questions, do not hesitate to contact us by email !
Organizer
Antoine Iweins Noémie Zurbriggen
Contact
Export Event
Event broadcasted in