EESS talk on "Analysis of the Future of Freshwater Resources of Jordan: From Transboundary Competition to Climate Change"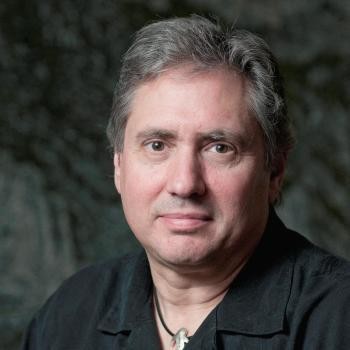 Event details
Date and time

28.05.2019

–

12:15

›

13:00

Place and room
Speaker
Dr Steven Gorelick, Professor, Stanford University, Dept. of Earth, Energy & Environmental Sciences, USA - visiting professor at ETHZ At Stanford University, Steven Gorelick holds the Cyrus F. Tolman Chaired Professorship in the School of Earth, Energy, and Environmental Sciences and is a Senior Fellow at the Woods Institute for the Environment. He runs the Hydro Program in the Dept. of Earth System Science. At Stanford since 1988, Professor Gorelick directs the Global Freshwater Initiative, and his two primary areas of research are water resources in developing countries and ecohydrology. He is a member of the US National Academy of Engineering and a Fellow of the American Association for the Advancement of Science.
Category
Conferences - Seminars
Abstract:
In arid regions throughout the world, freshwater system are at the confluence of drivers that include severely limited water supplies, rapid population growth and demographic shifts, transboundary competition for shared freshwater resources, climate change and variability, and institutional dysfunction. Our work focuses on Jordan, which is one of the water poorest countries in the world. We adopt a multi-agent modeling framework to allow for the incorporation of institutional complexity in evaluation of policy instruments aimed at improving Jordan's freshwater situation. The model employs a modular approach, integrating biophysical modules that simulate natural and engineered phenomena with human modules that represent behavior at multiple scales of decision making. The human modules in turn adopt a multi-agent simulation approach, defining agents as autonomous decision makers at the government, administrative, organizational, and user levels. Our approach evaluates policy interventions under a suite of scenarios that enable comparison of future freshwater options.
 
Practical information
General public
Free
This event is internal
Export Event
Tags
Freshwater vulnerability
Jordan
multi-agent model
transboundary waters
Event broadcasted in