EESS talk on "Managing unwanted bacterial colonization and growth in drinking water building plumbing systems "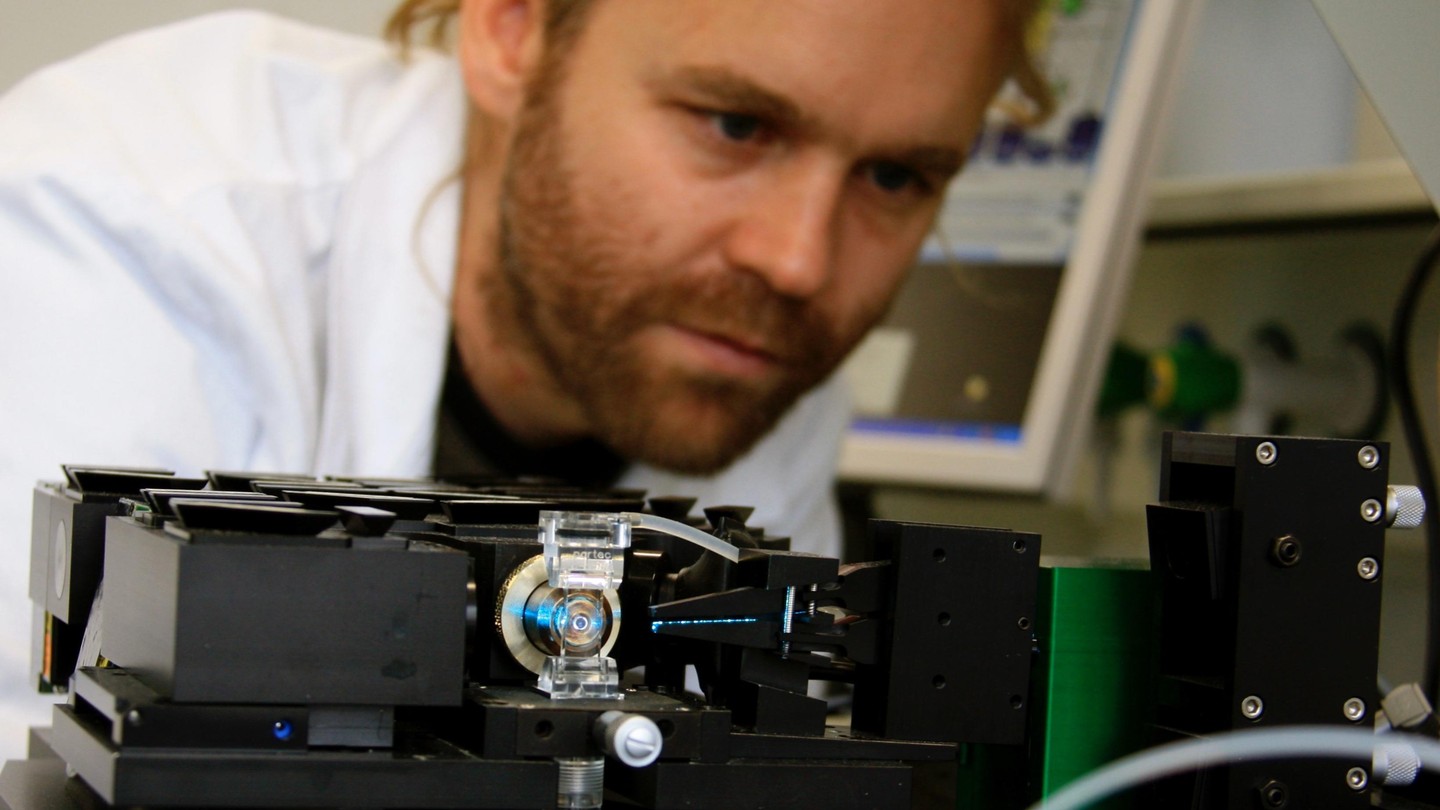 Event details
Date and time

01.10.2019

–

12:15

›

13:00

Place and room
Speaker
Dr Frederik Hammes, Group Leader, Drinking Water Microbiology, Environmental Microbiology Dept, EAWAG - leads the Drinking Water Microbiology group at Eawag (The Swiss Federal Institute of Aquatic Science and Technology). The group's research focuses on the microbial ecology and microbial dynamics of drinking water treatment and distribution systems from source-to-tap. They specialize in the development and application of quantitative, standardized and automated applications of flow cytometry for drinking water analysis, to replace conventional culture-based approaches. They furthermore focus on understanding microbial biofilm growth on materials in contact with drinking water in building plumbing systems, and mitigating the consequences thereof.
Category
Conferences - Seminars
Abstract:
Complex microbial biofilms assemble in drinking water plumbing systems and consequently affect the microbial quality of the water. Such biofilm assembly is predominantly governed by the ecological processes of dispersal and selection, which in turn is driven by the manner in which building plumbing systems are designed, constructed and operated.  This presentation will firstly revisit some of the basic concepts of biofilm formation and development from the perspective of building plumbing systems. This includes nutrient-based selection due to carbon migration from the pipe-material, aperiodic inorganic nutrient supply from the water as a result of stagnation and flushing, and how temperature affects selection and growth. As a specific example, the presentation will focus on the organism Legionella pneumophila, how if contaminates buildings, and how it can be managed. L. pneumophila is an opportunistic pathogenic bacteria causes Pontiac fever and Legionnaires disease. During the last decade, reported cases of Legionnaires disease increased continuously in Switzerland, with currently >500 cases per year, of which about 8% is fatal. On building plumbing level, Legionella-contamination is a man-made problem, which is therefore entirely manageable if properly understood and correctly diagnosed. This presentation will show data from a multi-year case study with in excess of 1000 samples from a single building. We show that straightforward technical interventions can disrupt the ecological niche of L. pneumophila in buildings, and we argue for increased monitoring and transparent communication on a national level to an mitigate the risks to end-users.
Practical information
General public
Free
This event is internal
Contact
Prof. Urs von Gunten, LTQE
Export Event
Tags
Building plumbing
Biofilms
Drinking water
Legionella
Showers
Event broadcasted in