EPFL BioE Talks SERIES "Engineering T Cells to Target Hematologic Malignancies"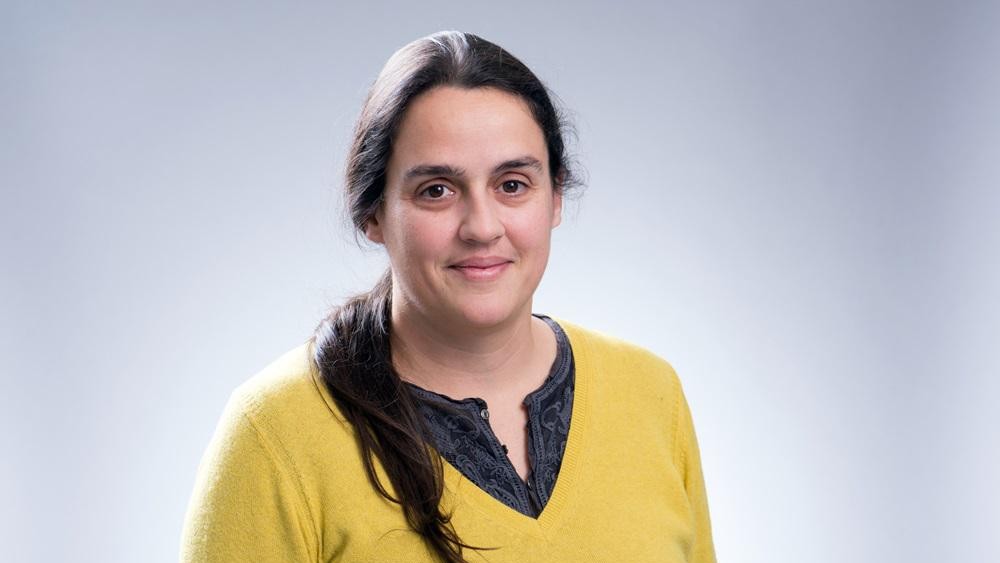 Event details
Date

31.05.2021

Hour

16:00

›

17:00

Speaker
Prof. Caroline Arber, Department of Oncology, University of Lausanne (UNIL) and Lausanne University Hospital (CHUV); Ludwig Institute for Cancer Research (LICR), Lausanne (CH)
Location
Online
Category
Conferences - Seminars
WEEKLY EPFL BIOE TALKS SERIES

Abstract:
Engineered T cell therapies have profoundly impacted treatment strategies and improved outcomes in patients with certain B cell malignancies. However, early relapse and no response to treatment hampers broader success, and applicability to other cancer types remains very limited. The Arber lab develops novel engineering approaches for enhanced tumor targeting, and to counterbalance mechanisms of resistance to T cell therapy. Our engineering strategies are evaluated functionally in the context of various cellular platforms with the goal to engineer cells that provide long-term anti-tumor function and tumor immune surveillance, and that have the capability to induce long term remissions.

Bio:
Caroline Arber received her Doctor of Medicine from the University of Basel, Switzerland, in 2000. After a research fellowship at Stanford University (2001-2003), she completed clinical specialization with FMH titles in both Internal Medicine and Hematology in Switzerland. Focusing on stem cell transplant and cellular therapies, she was attracted into the T cell engineering field and moved to Baylor College of Medicine, USA. After a postdoctoral fellowship from 2010-2013, she started her independent research as Assistant Professor in 2014. In 2017, she was recruited to CHUV-UNIL-LICR Lausanne to build a translational research program of targeted T cell therapies for hematologic malignancies. At CHUV, she leads the CAR T clinic for hematologic indications. Dr. Arber is the recipient of several awards, including an American Society of Hematology Scholar Award (2013), a Leukemia and Lymphoma Society Translational Research Program Award (2015), and a Team Science Recognition Award by the Society for Immunotherapy of Cancer (2020) to the Lausanne Branch of the Ludwig Institute for Cancer Research.



Zoom link (with registration) for attending remotely: https://go.epfl.ch/EPFLBioETalks


IMPORTANT NOTICE: due to restrictions resulting from the ongoing Covid-19 pandemic, this seminar can be followed via Zoom web-streaming only, (following prior one-time registration through the link above).