EPFL BioE Talks SERIES "How Personalised Is Your Immune System?"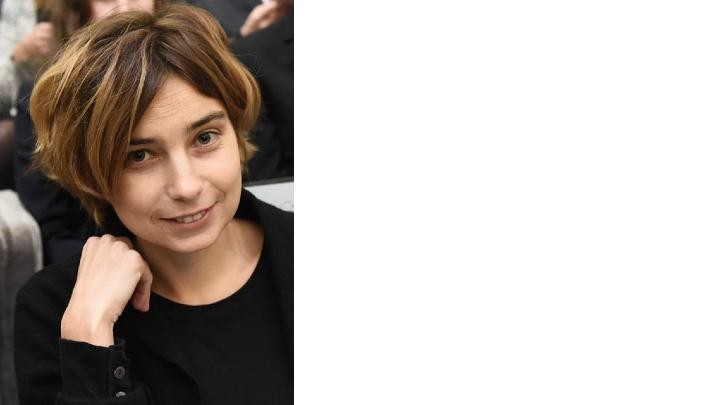 Event details
Date

13.03.2023

Hour

16:00

›

17:00

Speaker
Aleksandra Walczak, Ph.D., Research Director, École Normale Supérieure, Paris (France)
Location
Online
Category
Conferences - Seminars
Event Language
English
WEEKLY EPFL BIOE TALKS SERIES

Abstract:
Immune repertoires provide a unique fingerprint reflecting the immune history of individuals, with potential applications in precision medicine. Can this information be used to identify a person uniquely?  How did the immune system learn to avoid our own proteins? I will explore how learning about randomness can help us read this information we all carry within us.

Bio:
Aleksandra Walczak completed her Masters degree at Warsaw University (Poland) and received her PhD in physics at the University of California (USA), working on models of stochastic gene expression. After a graduate fellowship at the Kavli Institute for Theoretical Physics (California), she worked on applying information theory to signal processing in small gene regulatory networks at the Princeton Center for Theoretical Science (USA). Currently based at the École Normale Supérieure in Paris (France) as a Research Director and CNRS researcher, she studies the effects of selection on population genealogies, collective behaviour of bird flocks and statistical descriptions of the immune system. Dr. Walczak was awarded the "Grand Prix Jacques Herbrand de l'Académie des sciences" in 2014 and the bronze medal of CNRS in 2016. Her ERC project 'RECOGNIZE' focuses on the self-organization of the immune repertoire at the molecular and evolutionary level, by using a combination of data analysis and statistical mechanics modelling. Dr. Walczak aims to shed light on the diversity and complexity of immune receptors on the surfaces of B and T cells, which interact with pathogens, recognize them and initiate an immune response.


Zoom link (with one-time registration for the whole series) for attending remotely: https://go.epfl.ch/EPFLBioETalks


Instructions for 1st-year Ph.D. students who are under EDBB's mandatory seminar attendance rule:
IF you are not attending in-person in the room, please make sure to
send D. Reinhard a note before noon on seminar day, informing that you plan to attend the talk online, and
be signed in on Zoom with a recognizable user name (not a pseudonym making it difficult or impossible to be identified).
Students attending the seminar in-person should collect a confirmation signature after the talk - please print your own signature sheet beforehand (71 kB pdf available for download here).