EPFL BioE Talks SERIES "Mechanisms of Androgen Deprivation Therapy Induced Lineage Plasticity in Prostate Cancer"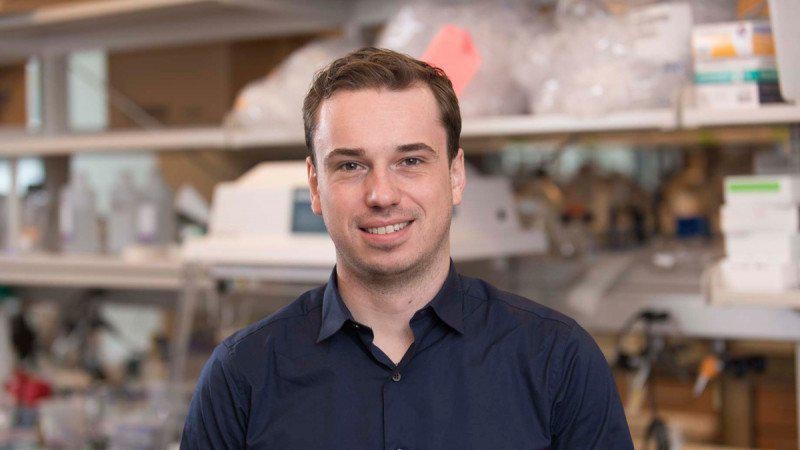 Event details
Date

04.04.2022

Hour

16:00

›

17:00

Speaker
Prof. Wouter Karthaus, ISREC, School of Life Sciences, EPFL, Lausanne (CH)
Location
Online
Category
Conferences - Seminars
Event Language
English
WEEKLY EPFL BIOE TALKS SERIES

Abstract:
The inherent plasticity of tumor cells provides a mechanism of resistance to many molecularly targeted therapies, exemplified by adeno-to-neuroendocrine lineage transitions seen in prostate and lung cancer. Here we investigate the root cause of this lineage plasticity in a primary murine prostate organoid model that mirrors the lineage transition seen in patients. These cells lose luminal identity within weeks following deletion of Trp53 and Rb1, ultimately acquiring an Ar-negative, Syp+ phenotype after orthotopic in vivo transplantation. Single-cell transcriptomic analysis revealed progressive mixing of luminal-basal lineage features after tumor suppressor gene deletion, accompanied by activation of Jak/Stat and Fgfr pathway signaling and interferon-a and -g gene expression programs prior to any morphologic changes. Genetic or pharmacologic inhibition of Jak1/2 in combination with FGFR blockade restored luminal differentiation and sensitivity to antiandrogen therapy in models with residual AR expression. Collectively, we show lineage plasticity initiates quickly as a largely cell-autonomous process and, through newly developed computational approaches, identify a pharmacological strategy that restores lineage identity using clinical grade inhibitors.

Bio:
2007            BSc    Rijksuniversiteit, Groningen (NL)
2008            MSc    Rijksuniversiteit, Groningen (NL)
2013            PhD    Hans Clevers group, Molecular Genetics Dept., Hubrecht Institute, Utrecht, The Netherlands
2014-2022        Research Associate, Memorial Sloan Kettering Cancer Center, New York City, NY (USA)
From April 1, 2022        Assistant Professor (Tenure Track), ISREC, EPFL, Lausanne (CH)


Zoom link (with one-time registration for the whole series) for attending remotely: https://go.epfl.ch/EPFLBioETalks


Instructions for 1st-year Ph.D. students who are under EDBB's mandatory seminar attendance rule:
IF you are not attending in-person in the room, please make sure to
send D. Reinhard a note before noon on seminar day, informing that you plan to attend the talk online, and
be signed in on Zoom with a recognizable user name (not a pseudonym making it difficult or impossible to be identified).
Students attending the seminar in-person should collect a confirmation signature after the talk - please print your own signature sheet beforehand (71 kB pdf available for download here).