EPFL BioE Talks SERIES "Microsecond Time-Resolved Cryo-Electron Microscopy"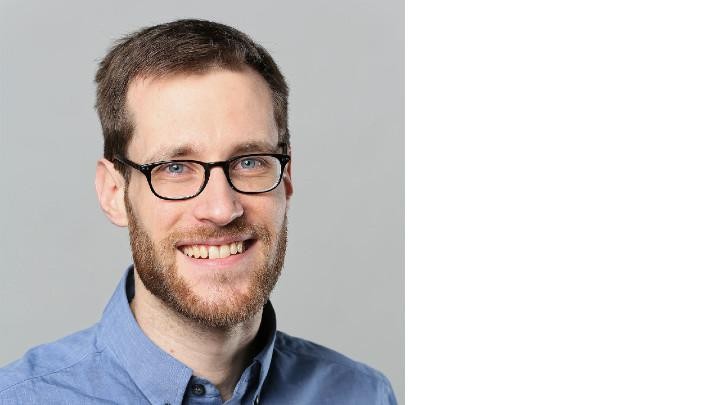 Event details
Date

08.11.2021

–

16:00

›

17:00

Speaker
Prof. Ulrich J. Lorenz, Laboratory of Molecular Nanodynamics, School of Basic Sciences, EPFL (CH)
Location
Online
Category
Conferences - Seminars
Event Language
English
WEEKLY EPFL BIOE TALKS SERIES

Abstract:
Cryo-electron microscopy (cryo-EM) is rapidly becoming the dominant method in structural biology. However, with a time resolution of several milliseconds, it is frequently too slow to observe proteins in action, whose relevant dynamics typically occur on the microsecond timescale. This leaves our understanding of these nanoscale machines fundamentally incomplete. We have recently demonstrated a novel approach to time-resolved cryo-EM that is 1000 times faster, affording a time resolution of just a few microseconds. Our method involves melting a cryo sample in situ with a laser beam for a duration of tens of microseconds. This allows dynamics of the embedded particles to occur in liquid once a suitable stimulus is provided, for example by releasing a caged compound. While the dynamics occur, the heating laser is switched off at a well-defined point in time, causing the sample to rapidly recool, so that it vitrifies, trapping the particles in their transient configurations, in which they can subsequently be imaged. I will describe proof-of-principle experiments that demonstrate the viability of the concept. Moreover, I will discuss new avenues that our technique opens up for the study of the fast dynamics of proteins.

Bio:
Ulrich Lorenz studied chemistry at the University of Würzburg, where he discovered his interest in molecular physics. During his PhD in the group of Prof. Thomas Rizzo at EPFL, he worked on the spectroscopy and dynamics of cryogenic molecular ions in the gas-phase, which included a fair amount of instrument development. For his postdoctoral work in the group of Prof. Ahmed Zewail at Caltech, he switched to the field of time-resolved electron microscopy, studying the dynamics of nanoscale systems. In 2016, he accepted a tenure-track Assistant Professor position at EPFL. His research is supported by the Swiss National Science Foundation as well as the European Research Council.


IMPORTANT NOTICE:
As a consequence of the ongoing Covid-19 pandemic, in-person attendance of this seminar is subjected to some constraints:
Maximum number of participants is limited to 80 (2/3 of room SV1717's nominal capacity): first come, first served!
Valid COVID certificate and ID, required to enter the meeting room, will be checked at the entrance
Face masks are mandatory for everyone in the seminar room (excepted the speaker while presenting).
Thank you warmly for your understanding!

Alternatively, the seminar can also be followed via Zoom web-streaming:
Zoom link (with one-time registration for the whole series) for attending remotely: https://go.epfl.ch/EPFLBioETalks


Instructions for 1st-year Ph.D. students who are under EDBB's mandatory seminar attendance rule:
IF you are not attending in-person in the room, please make sure to
send D. Reinhard a note before noon on seminar day, informing that you plan to attend the talk online, and
be signed in on Zoom with a recognizable user name (not a pseudonym making it difficult or impossible to be identified).
Students attending the seminar in-person should collect a confirmation signature after the talk - please print your own signature sheet beforehand (71 kB pdf available for download here).