From lab to market: entrepreneurship path for researchers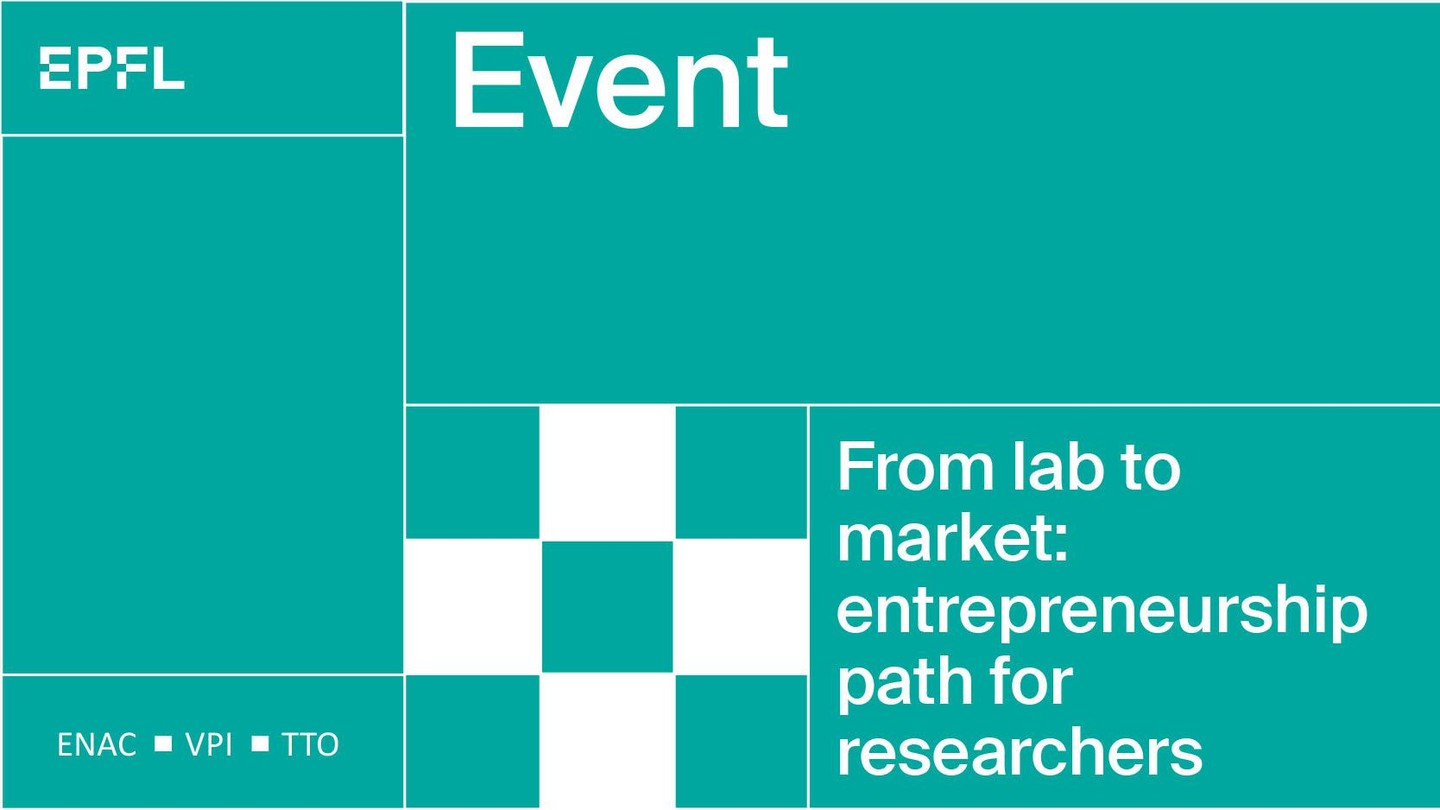 Making an impact with academic knowledge can be done in many ways. What if the entrepreneurial path is the right way for you to make an impact?

We are happy to invite you to participate in a 1h30 interactive seminar during which you will learn how to transform your research ideas into marketable innovations, about the steps you need to follow to start up a business and which support services are available to you.
You're currently employed by EPFL in an academic position and you are thinking about starting your own business or you want to explore your entrepreneurial side, but don't know where to begin?
You wonder how your research could contribute to a sustainable economy, and how it could help to tackle serious societal problems linked to climate change, energy security, health, mobility etc.?
You suspect that your research could be commercially interesting?
Answered yes? Then don't hesitate and attend our seminar!

Who: ENAC PhD students and post-doctoral researchers
When: Tuesday 30th May 2023, 12h15-13h45
Where: The Station, EPFL
What:
45 min presentation given by innovation and business experts 
45 min of interactive workshops during which you can discuss in small groups your ideas, technology, doubts, experience etc.

Sandwich lunch is offered

Register: here

Possibility to follow the presentation via zoom: https://epfl.zoom.us/j/65006434334