IMX Talks - Polymers and bioinspired materials for organic (bio)electronics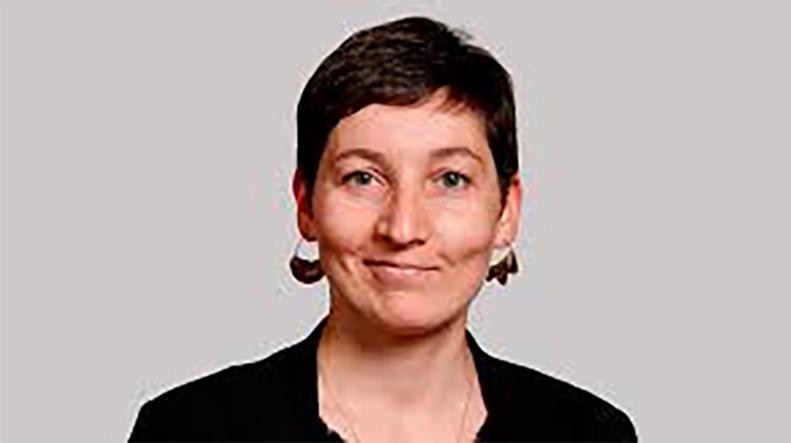 Event details
Date

07.05.2021

Hour

16:00

›

17:00

Speaker

Dr. Micaela Matta, University of Liverpool, UK

Location
Online
Category
Conferences - Seminars
Organic bioelectronic devices are able to bridge the signalling gap between cells and biologic media - communicating via ionic signals - and organic electronics. These devices feature conducting polymers and polyelectrolytes able to translate ionic signals into electric current. and are being developed for biomedical applications as implantable, diagnostic or sensing tools. Other applications of mixed conducting polymers are in energy storage, logic circuits and memories.
However, we do not yet fully understand the interaction between ionic and electronic charge carriers. Our choice of materials is limited, and existing polymers have stability and biocompatibility issues. In collaboration with experimental groups, I am using molecular simulations to elucidate the relationships between morphology and ionic/electronic conductivity in polymers for bioelectronics. 
Natural materials that are intrinsically water- and biocompatible represent a valuable alternative to currently available mixed conductors. Eumelanin (the black pigment in our skin and hair) is a protonic and electronic conductor, and thus a promising material for bioelectronics. I am currently developing the first comprehensive structure-property model of eumelanin-inspired polymers; my goal is to enable their use in biocompatible electronics. 
Bio: Dr. Micaela Matta is a Marie Curie Individual Fellow and former Royal Society Newton International Fellow at the University of Liverpool. During her previous appointments at the University of Bordeaux and Northwestern University, she leveraged molecular simulation techniques to understand the morphology and conducting properties of organic materials with applications ranging from mechanical actuators to organic solar cells. Her current research focuses on modelling bioinspired materials and conducting polymers that find application in healthcare for biosensing and implantable devices. She is passionate about outreach and EDI (equity, diversity and inclusion) initiatives, and serves as mentor and instructor in scientific software development communities.
 
Export Event
Event broadcasted in