MOSES Workshop: Modelling and Optimization of Ship Energy Systems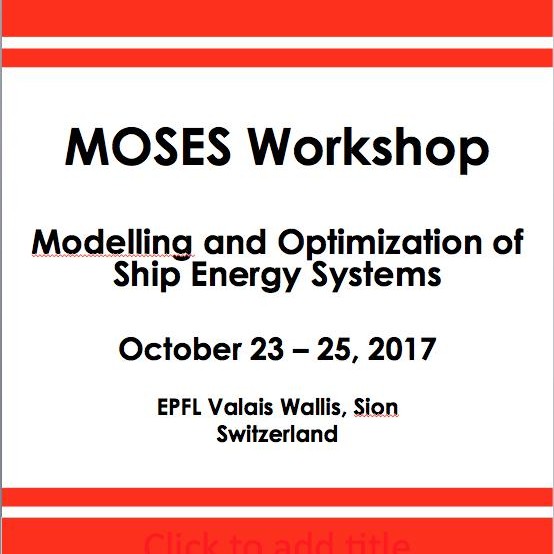 Event details
Date

23.10.2017

›

25.10.2017

Hour

09:00

›

14:00

Speaker

Gerasimos Theotokatos, Selma Brynolf, Jing Sun, George Dimopoulos, Andrea Corradu, Christos Frangopoulos, Kari Tammi, Edward Sciberras

Location
Category
Conferences - Seminars
The workshop focuses on the potential and challenges of the use of mathematical modelling and optimization techniques for improving energy efficiency in shipping.
Designing and operating ships more efficiently will allow reducing their cost, environmental impact and use of non-renewable resources.
The program of the workshop is a combination of scientific presentations and chances to discuss and develop the network within this field.
Practical information
General public
Registration required
Organizer
EPFL Valais Wallis: Francesco Baldi
Contact
Scientifique: Francesco Baldi / Administratif: Sylvie Dubuis
Export Event
Tags
MOSES
Workshop
Ship
energy
systems
Event broadcasted in