Neuro-X seminar: Robotics for assistance: solutions, and challenges for rehabilitation, and daily living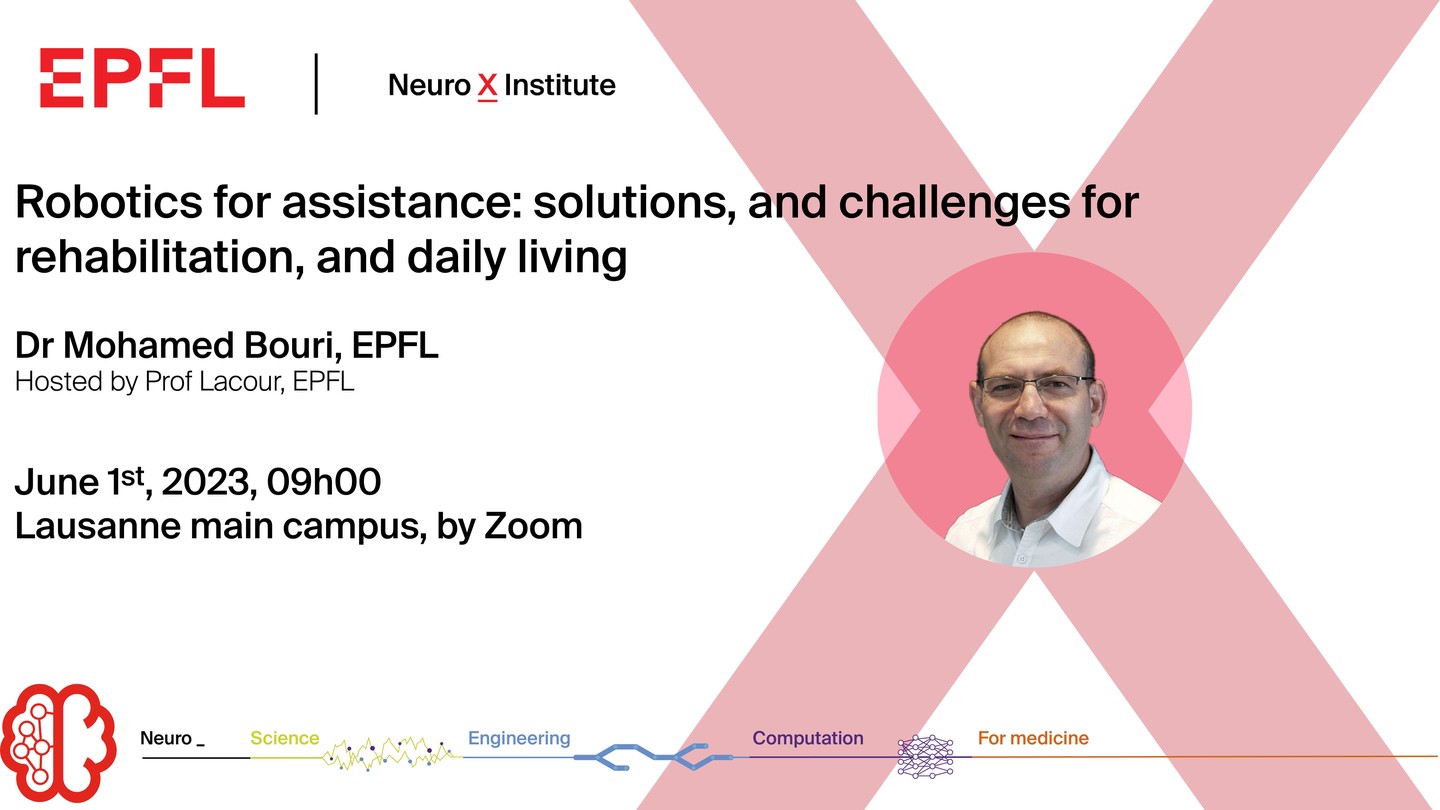 Event details
Date

01.06.2023

Hour

09:00

›

10:00

Speaker
Dr Mohamed Bouri
Location
Online
Category
Conferences - Seminars
Event Language
English
Enabling people with lower limb impairment to re-walk has been a driver for several scientists and engineers, since the 60s. Powered lower limb exoskeletons are the appropriate solution to assist gait for rehabilitation applications, and/or daily living activities.
During my presentation, I will introduce the exoskeletons developed by my research group REHAssist, as a potential solution to assist the gait of people for different pathologies and needs. The drivers, the challenges, and our current results will be discussed to point out the particularities of each of the use cases addressed by this type of assistance.
I will also present how and when to assist the gait. These questions related to the development of control strategies are paramount to our research, in order to make 1) the assistance approaches effective and 2) to maximize the synergy between the human (wearer) and the worn exoskeleton and make.
Finally, what are the next steps and challenges for future research? I will share with you the novel ideas and projects of our research group to go beyond the current solutions for gait assistance.