Panel "Sustainability, transition and urbanization: a new project for space, life and politics" in Venice Biennale 2021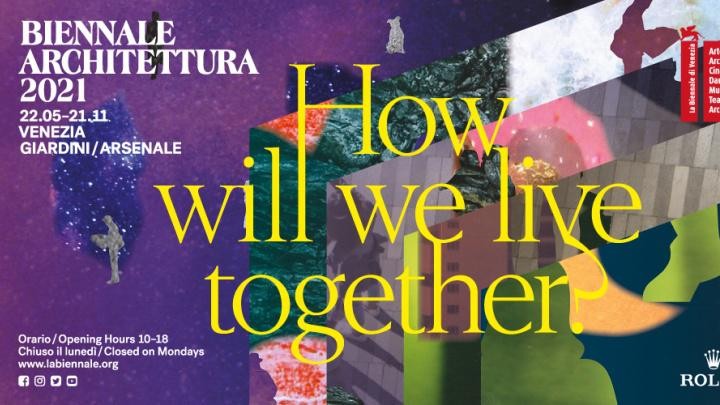 Event details
Date

14.11.2021

Hour

15:50

›

17:10

Location
Online
Category
Conferences - Seminars
Event Language
English
We are pleased to announce that the Habitat Research Center and the Braillard Architects Foundation will be leading one of the panels on "Meetings on Architecture," hosted by the Venice Biennale 2021 on Sunday, November 14th. 
 
The possible responses to the current ecological and environmental crises constitute one of the fundamental axes raised by this Biennale, "How Will We Live Together?" Since sustainability has become an essential goal for every kind and scale of design, this Symposium expands on the International Architecture Exhibition content. The discussion is envisioned through a series of conversations exploring the different dimensions of sustainability in architecture: from the realms of aesthetics and philosophy of design to those of technology, along with urban and territorial design.
 
Under this frame, the panel shall be situated within the discussion on "Sustainability, transition and urbanization: a new project for space, life and politics", with the Biennale's curator Hashim Sarkis (MIT), Paola Viganò (StudioPaolaViganò, EPFL, IUAV), Michiel Dehaene (UGent) and (from remote): Panos Mantziaras (Braillard Architects Foundation), Arturo Escobar, Steward Pickett, Saskia Sassen, Mathis Wackernagel. 
 
In addition, this panel occasion shall serve as a platform for the next Bernardo Secchi Day launch, a conference planned in 2022 at EPFL. This highly anticipated event will essentially open up a wide debate to be continued in the framework of the associated EDAR doctoral seminar. The relative call for contributions for this seminar will follow at the end of February 2022. We therefore warmly invite everyone interested in participating in the next Bernardo Secchi Day to attend this preliminary event.

The event will be live streamed here from the Teatro Piccolo Arsenale in Venice.

Seats on site can be reserved here.
Organizer
Biennale Venice 2021 Habitat Research Center  Braillard Architects Foundation
Contact
Export Event
Tags
Architecture
Urbanism
Habitat Research Center
Event broadcasted in