Projection du film "Conscience"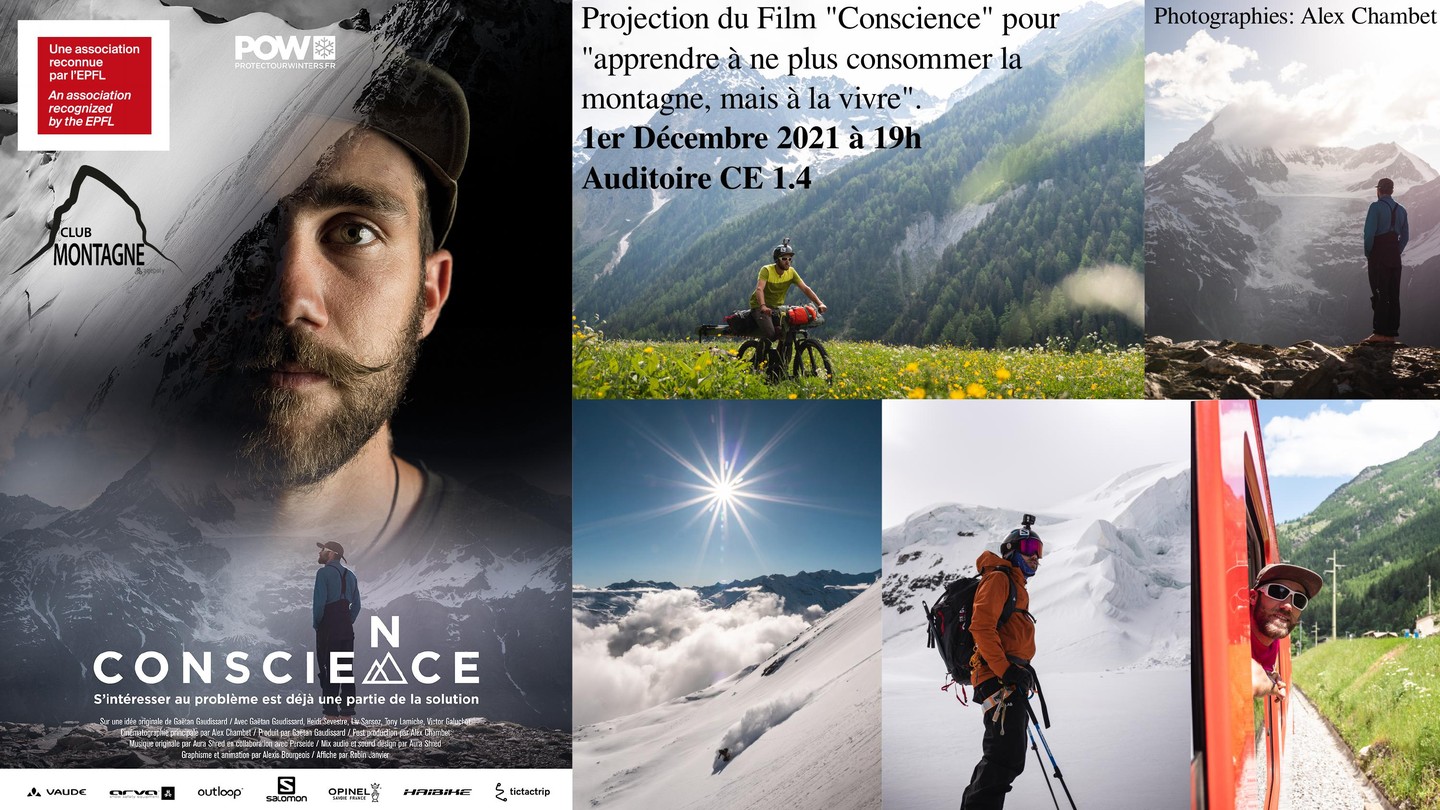 Event details
Date

01.12.2021

–

19:00

›

21:30

Location
Category
Cultural events
Event Language
French
Le Club Montagne de l'EPFL organise la projection du film "Conscience" réalisé par Alex Chambet et Gaëtan Gaudissard, pour "apprendre à ne plus consommer la montagne, mais à la vivre".
Vous découvrirez dans ce film le récit des athlètes Victor Galuchot, Liv Sansoz et Tony Lamiche sur leur prise de conscience quant aux conséquences du dérèglement climatique sur leur terrain de jeu, d'aventure et source d'émerveillement qu'est la Montagne, ainsi que leurs résolutions au quotidien pour réduire leur impact sur l'environnement.

Nous aurons le plaisir d'accueillir l'un des réalisateurs, Alex Chambet, qui pourra répondre à vos questions suite à la visualisation du film et nourrir la réflexion quant à notre approche de la montagne et le respect de l'environnement.

La projection aura lieue le 1er décembre 2021 et sera suivie d'un apéritif.
Le Club Montagne se réjouit de partager cette soirée avec vous!
Organizer
Solène Oberli, Movie Screening Responsible and Member of the Club Montagne committee.  
Export Event
Event broadcasted in