Specialized Masters Day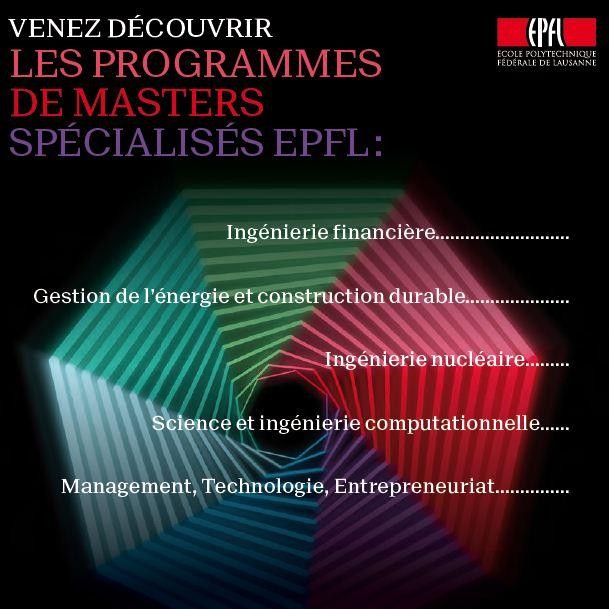 Event details
Date and time

05.03.2013

–

12:00

›

18:00

Place and room
Category
Conferences - Seminars
Address the challenges of the future !

• Energy Management & Sustainability • Financial Engineering • Nuclear Engineering • Management, Technology & Entrepreneurship • Computational Science & Engineering

The specialized master programs have been developped in areas where the occupational demand is strong. They offer the students who want to undertake a transdisciplinary curriculum tightly linked to the economic tissue a very interesting opportunity. The admission to these various programs is highly competitive and the selection is based on the quality of the applicant's dossier. A strong polytechnic background in mathematics and engineering is required.