Workshop SPOT - Sustainability in your project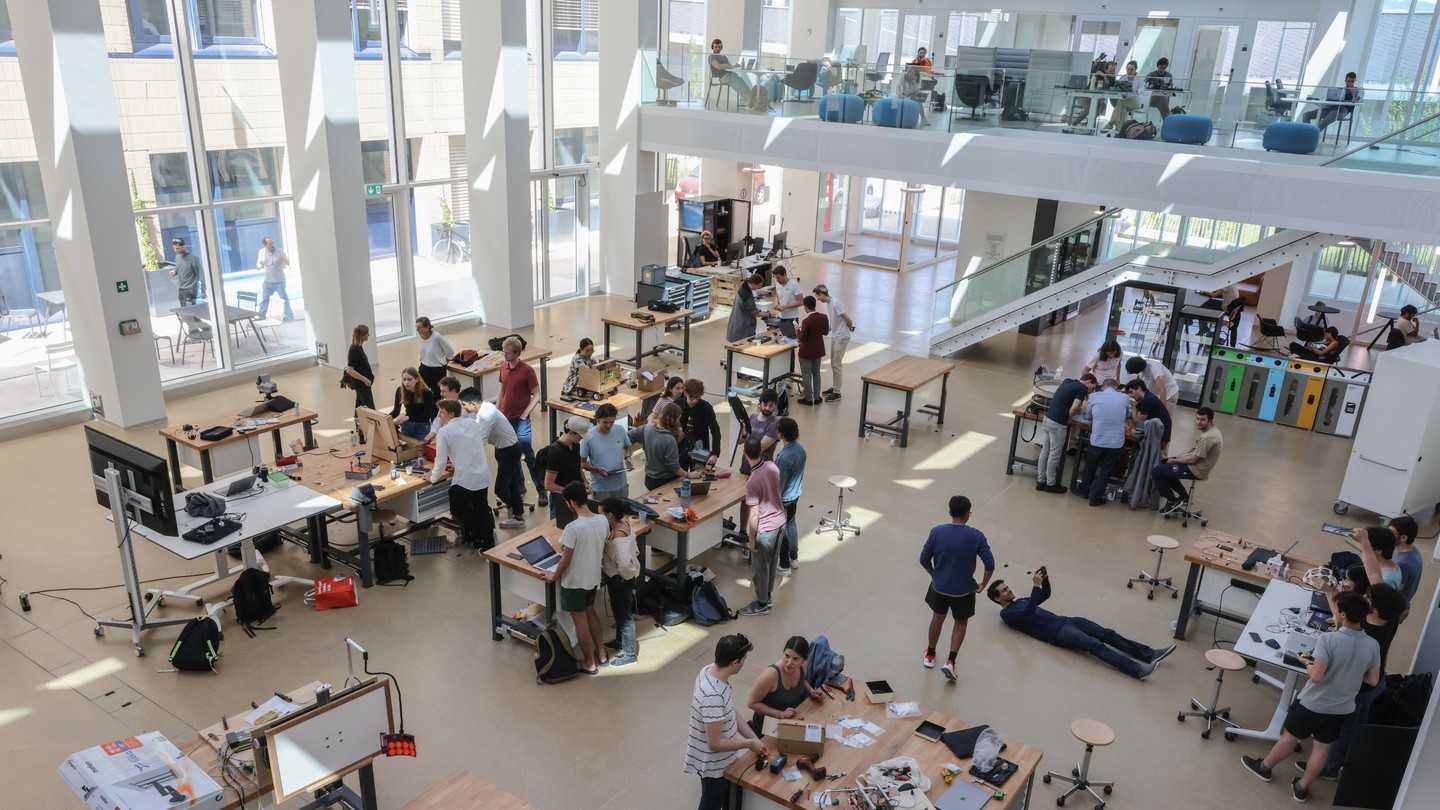 Event details
Date

21.11.2023

Hour

17:15

›

18:45

Speaker

Valentina Rossi - teaching support center

Location
Category
Conferences - Seminars
Event Language
English
Détails
Nous ressentons de plus en plus l'urgence du changement climatique et donc l'impératif d'intégrer la durabilité dans tous les domaines de notre vie. Comment les étudiants peuvent-ils intégrer la durabilité dans leurs projets ?
Dans cet atelier, vous examinerez la durabilité du produit d'un projet afin d'explorer la complexité de la durabilité et les compromis potentiels entre des facteurs différents et souvent contrastés. En travaillant avec des éléments tangibles, vous allez non seulement acquérir des outils à mettre en œuvre dans votre projet, mais aussi améliorer votre capacité à négocier les considérations de durabilité au sein d'une équipe.
Votre participation est la bienvenue en français ou anglais.
*Éléments et outils activables
    Meilleure compréhension de la manière dont les produits, les processus et les équipes peuvent être plus durables
    Méthodologie d'analyse pour examiner et améliorer les aspects de durabilité dans votre projet
Details
We are increasingly feeling the urgency of climate change and therefore the imperative to integrate sustainability into all areas of our lives. How can students make sustainability part of their projects?
In this workshop, you will examine the sustainability of project product to explore the complexity of sustainability and potential trade-offs between different and often contrasting factors. Working with tangibles, you will not only acquire tools to implement in your project but also improve your capacity to negotiate sustainability considerations within a team..
Votre participation est la bienvenue en français ou anglais.
*Activable elements and tools
Expanded understanding of how products, processes and teams can be more sustainable
Analysis methodology to examine and improve sustainability aspects in your project
Links
Contact
Valentina Rossi - teaching support center
Export Event
Event broadcasted in