Annual Meeting of the NeuroLeman Network and Doctoral Schools 2021 (NLN'21)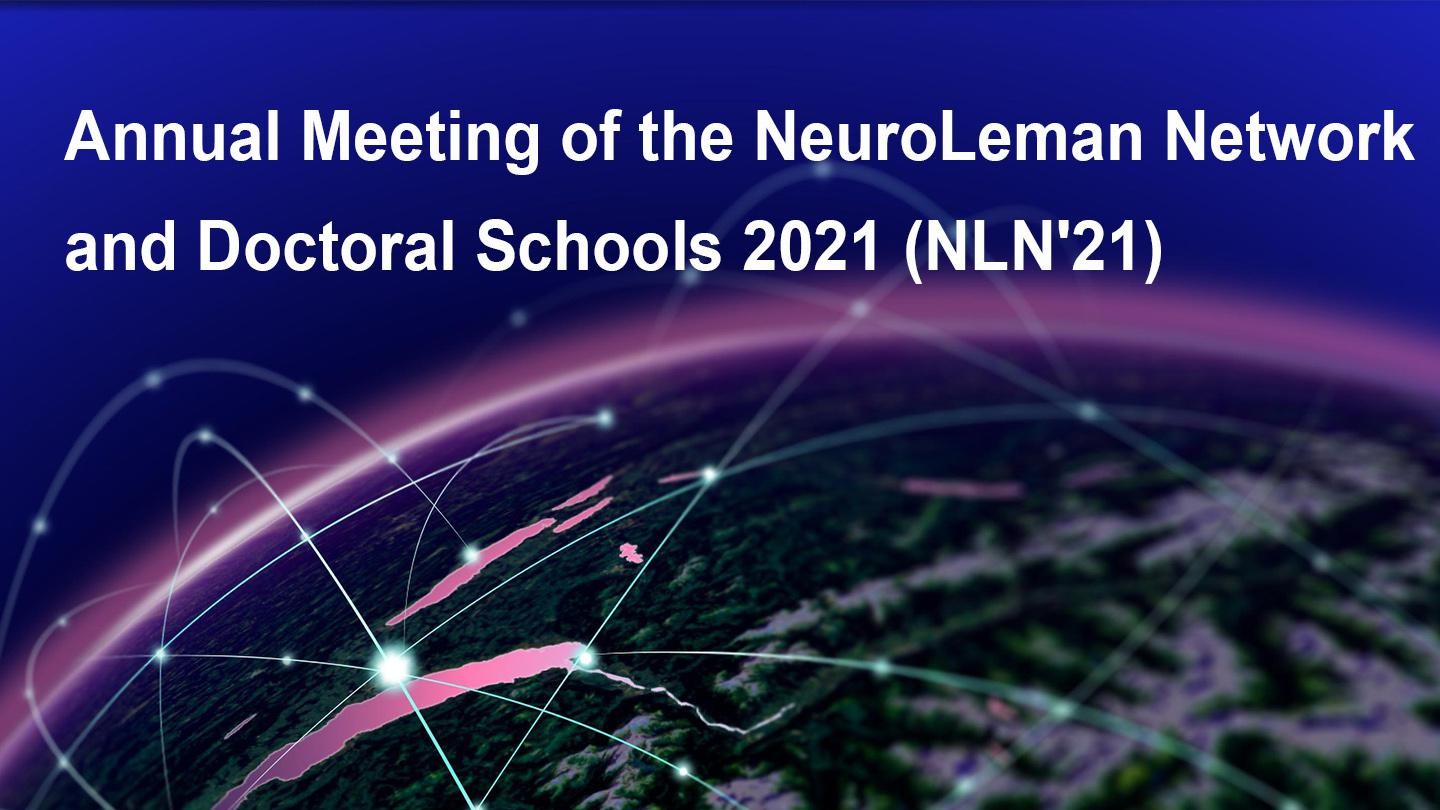 Program and other details
The 2021 edition of the
Meeting of the NeuroLeman Network and Doctoral Schools
will take place on
7 May 2021 only
, adapting a fully online format due to the ongoing pandemics. However, as many of you have not met peers from other labs since a long time, we hope we can provide you with an interactive program fostering exchanges and allowing to meet new people and re-meet colleagues.
Parts of the program will be accessible to the entire NeuroLeman community without pre-registration, but the more interactive data blitz topic discussions will only be open to pre-registered participants.
Program details (to be completed):
9:30 – 11:00: Plenary lecture by Bice Chini (CNR, Institute of Neuroscience, Milan, Italy) on the Neurobiology of oxytocin and vasopressin receptors (on Zoom; no pre-registration needed).
11:00 – 13:00: Data Blitz presentation by PhD candidates in NLN Gather.Town. Topic discussion sessions with dedicated moderators (please register before April 15; details to be found in the bottom of the webpage).
13:00 – 16:30ish: Topic discussions, roundtable, workshop (details to be announced soon)
Closure : Virtual apéro in NLN Gather.Town with the winners of the annual Jean Falk-Vairant awards for the best NLN presentations, the award of the Amicitia Foundation, and the award of the Biaggi de Blasys Foundation for the best thesis in neuroscience in the Lemanic area defended in 2020.
Dear PhD candidates: Data Blitz
talks will be selected based on your submitted abstract. Your
blitz talk
should not last longer than 10min (plus 3min for questions from the audience), and provide a very concise insight into your research. All presentations will enter the competition for the Jean Falk-Vairant awards. We decided against poster sessions in the context of the meeting program on May 7, but we encourage you to propose your interested audience a time slot for a follow-up meeting (on a different day please) where you present your work in more detail.
The meeting program is organized by Claudia Bagni (DNF-UNIL) and Ron Stoop (CNP-CHUV) as PIs, as well as NeuroLeman junior researchers.
Links
Organizer
Organizing committee: Claudia Bagni (UNIL) & Ron Stoop (CHUV)
Coordination: Ulrike Toepel
Contact
Export Event
Event broadcasted in