Architecture, law, capability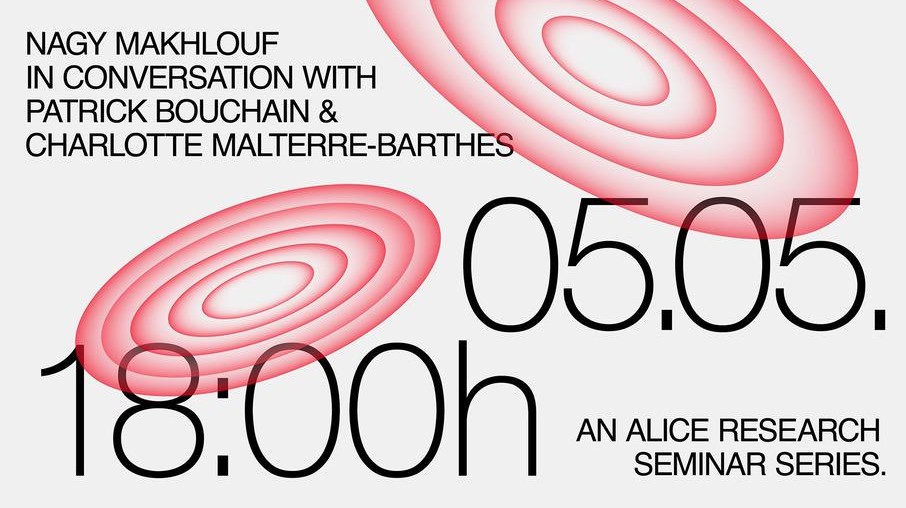 Event details
Date and time

05.05.2021

–

18:00

›

20:00

Place and room
Online
https://epfl.zoom.us/j/81652020649?pwd=dkp6SU1HWFhMRjlNKzMrdExQTGJZZz09
Speaker
Patrick Bouchain est un architecte, constructeur, scénographe, enseignant, pionnier dans l'utilisation du droit comme un outil d'architecture participative et expérimentale.

Charlotte Malterre-Barthes est une architecte, enseignante, urbaniste, scénographe et féministe, qui a notamment travaillé sur la relation entre le système alimentaire mondial, l'environnement bâti et la biopolitique, ainsi que sur les politiques urbaines et les pratiques d'extraction néolibérales. 

Nagy Makhlouf est doctorant au laboratoire ALICE. Sa thèse porte sur l'architecture et le droit comme pratiques de démocratie participative et expérimentale, inscrites dans une politique alternative de la vie et des vivants.
Category
Conferences - Seminars
Architecture, law, capability is the fourth seminar of the ALICE series Surrounded by a fog of virtual images. Organized in 2020-2021 by ALICE (Atelier de la Conception de l'Espace) at the ENAC / EPFL this series seeks to explore and operationalize architectural research questions through a series of talks with international guest speakers led by its grad and post-grad researchers around key topics of their work. Exceptionnally, this event will be held in French.

-

The theory of evolution defines the living as the interaction between an organism and a milieu that conditions its activity. For the philosopher John Dewey, the human species transforms its milieu according to its needs and desires through the construction of a collective intelligence, by which it experiments and deliberates on its ends and means. This definition provides the basis for a renewed democracy, as an organising principle of collective life that is inseparably biological, spatial and social, where architecture and law are experimental and participatory practices.

The relationship between architecture and law conditions our capability, that is to say the whole of what we can do with the material milieu in which we live, with our means of living. Law exists through architecture: it materialises a boundary and defines the limit of a property, whether it is for use, land, profit, real estate or movable property. Law must support experimentation and confront the evolution of ways of living. It must make the organisation of the milieu - extraction, design, construction, use, re-use, demolition - a practice essential to democratic living, supporting our participation and responsibility, from the scale of the home to that of the infrastructure. 

Today, neoliberal politics organise the milieu as a condition for a world-wide economy, posited as the indisputable end of biological evolution, and materialised in post-colonial extraction and construction practices. It transforms law into technical regulation, imposes an authoritarian division between 'expert' architects and a 'mass' of inhabitants to be managed, and whose participation is denied. In this context, it is necessary to build a framework of action through which to grasp the power of architecture and law, to act on the causes and effects of the democratic and ecological catastrophe we are going through, and to invent another politics of life and the living.

-

In this fourth session, Nagy Makhlouf from ALICE will welcome our guest speakers, Patrick Bouchain, a pioneer in the use of law as a tool of participative and experimental architecture, and Charlotte Malterre-Barthes, who has notably worked on the relationship between the global food system, the built environment and biopolitics, and on neoliberal urban policies and extraction practices.  
Contact
Export Event
Tags
Architecture Droit Capabilité Démocratie Biopolitique
Event broadcasted in