EPFL BioE Talks SERIES "Engineered Immune Cell Therapies for Malignant Glioma"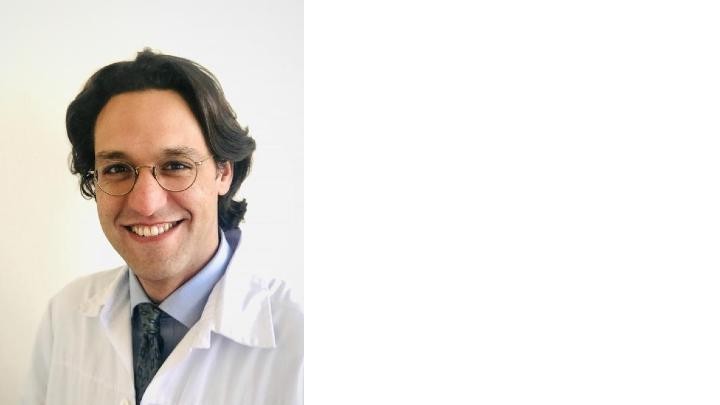 Event details
Date

04.10.2021

–

16:00

›

17:00

Speaker
Prof. Denis Migliorini, Department of Oncology, University of Geneva (CH)
Location
Online
Category
Conferences - Seminars
Event Language
English
WEEKLY EPFL BIOE TALKS SERIES

Abstract:
Tumors arising in the brain are notoriously hard to treat. Intensive research in the last decade provided in depth characterization of the molecular profile of high grade gliomas, but unfortunately no impactful novel therapies. We contributed to immune based therapies for gliomas, especially in the identification of overexpressed cell surface markers of GBM in vivo and with the development multiepitopic vaccinations using synthetic peptides. We had the opportunity to translate our research into the clinic in an early phase trial where 19 patients with newly diagnosed GBM tumors were treated with the IMA950 peptide vaccine. The approach was safe and immunogenic. Our lab's expertise is to develop improved chimeric antigen receptor (CAR)-T cell approaches for solid tumors with a focus on glioma for the development of translational programs. At the EPFL BioE Talks I will give an overview of our CAR pipeline with the various approaches we are using (Multivalent RNA electroporated CARs, combination of CAR-T with modified oncolytic viruses, among others).

Bio:
Jan 2020- Present
Group leader of the Brain Tumor and Immune Cell Engineering (BTICE) Lab. at AGORA Lausanne
Attending physician in charge of the Brain tumor clinic at University of Geneva Hospital (HUG)
Jan 2020 Assistant Professor, Department of Oncology, University of Geneva
2017-2019 Postdoctoral Research Fellowship, Center for Cellular Immunotherapies, University of Pennsylvania, PA (Advisors: Carl H. June, Avery D. Posey)
2014- 2016 Clinical Fellowship Neuro oncology, Department of Oncology, University Hospital of Geneva (Advisor: Pierre-Yves Dietrich)
2011-2014 Post graduate training Medical Oncology, University Hospital of Geneva
2008-2011 Post graduate training Internal Medicine, University Hospital of Strasbourg
2002-2008 M.D. University of Toulouse Medical School.


IMPORTANT NOTICE:
As a consequence of the ongoing Covid-19 pandemic, in-person attendance of this seminar is subjected to some constraints:
Maximum number of participants is limited to 80 (2/3 of room SV1717's nominal capacity): first come, first served!
Valid COVID certificate and ID are required to enter the meeting room
Face masks are mandatory for everyone in the seminar room (excepted the speaker while presenting).
Thank you warmly for your understanding!

Alternatively, the seminar can also be followed via Zoom web-streaming:
Zoom link (with one-time registration for the whole series) for attending remotely: https://go.epfl.ch/EPFLBioETalks