EPFL BioE Talks SERIES "Engineering New-To-Nature Enzymes, Synthetic Pathways and Artificial Cells for Sustainable Carbon Capture"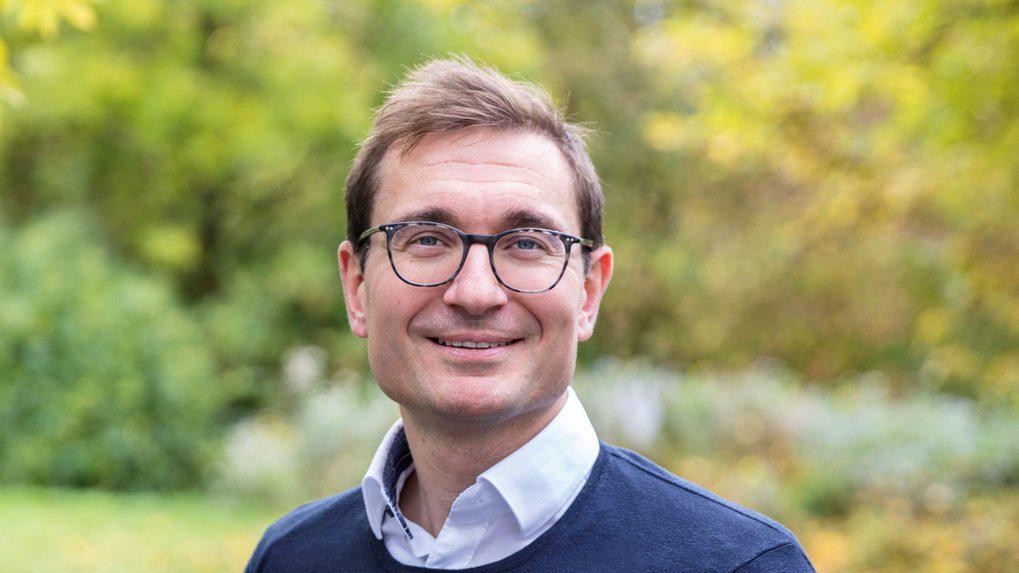 Event details
Date

01.11.2021

Hour

16:00

›

17:00

Speaker
Prof. Tobias J. Erb, Max Planck Institute for terrestrial Microbiology, Marburg (D)
Location
Online
Category
Conferences - Seminars
Event Language
English
WEEKLY EPFL BIOE TALKS SERIES

Abstract:
Carbon dioxide (CO2) is a potent greenhouse gas that is a critical factor in global warming. At the same time atmospheric CO2 is a cheap and ubiquitous carbon source. However, synthetic chemistry lacks suitable catalysts to functionalize atmospheric CO2, emphasizing the need to understand and exploit the CO2 fixation mechanisms offered by Nature. In my talk I will discuss the evolution and limitation of naturally existing CO2 fixing enzymes and present strategies how to discover and engineer novel enzymes and pathways for the fixation of CO2 [1,2]. I will exemplify how these enzymes can be used to realize efficient catalytic networks for the conversion of CO2 that outcompete those of natural photosynthesis [3]. Finally, I will talk about the challenges of transplanting these synthetic networks into natural and synthetic cells to create novel cell factories and catalytic systems for the capture and conversion of CO2 into value-added compounds [4,5].

References:
[1] Bernhardsgrütter I., et al. (2019) Awakening the sleeping carboxylase function of enzymes: Engineering the natural CO2-binding potential of reductases. JACS 141:9778-9782
[2] Scheffen M., et al. A new-to-nature carboxylation module to improve natural and synthetic CO2 fixation. Nature Catalysis 4:105-115
[3] Schwander T., et al. (2016) A synthetic pathway for the fixation of carbon dioxide in vitro. Science 354: 900-904
[4] Miller T.E., Beneyton T. et al. (2020) Light-powered CO2 fixation in a chloroplast mimic with natural and synthetic parts. Science 368:649-654
[5] Sundaram S., Diehl C. et al. (2021) A modular in vitro platform for the production of terpenes and polyketides from CO2. Angew. Chem. Int. Ed., in press

Bio:
Tobias J. Erb is a synthetic biologist and Director at the Max Planck Institute for terrestrial Microbiology in Marburg, Germany. Erb studied Chemistry and Biology at the University of Freiburg (D) and the Ohio State University (USA). After a postdoctoral stay at the University of Illinois (USA), Tobi headed a junior research group at ETH Zürich (CH), before he relocated to the Max Planck Institute for terrestrial Microbiology in Marburg, where he was promoted to Director in 2017.
Erb received numerous awards, among them the Research Awards of the Swiss and the German Societies for Microbiology, the Heinz Maier-Leibnitz Prize of the DFG and the Otto Bayer Award. He was named one of 12 up- and coming scientists by American Chemical Society's C&EN in 2015 and elected to the European Academy of Microbiology in 2019 and EMBO in 2021.
Research in the lab of Tobi Erb centers on the discovery, function and engineering of novel CO2 converting enzymes and their use in engineered and artificial photosynthesis, as well as the bottom-up design of synthetic chloroplasts and cells.


Zoom link (with one-time registration for the whole series) for attending remotely: https://go.epfl.ch/EPFLBioETalks

IMPORTANT NOTICE:
This seminar can be followed via Zoom web-streaming only, (following prior one-time registration through the link above).



Instructions for 1st-year Ph.D. students who are under EDBB's mandatory seminar attendance rule:
Please make sure to
send D. Reinhard a note before noon on seminar day, informing that you plan to attend the talk online, and
be signed in on Zoom with a recognizable user name (not a pseudonym making it difficult or impossible to be identified).