Faces of Industrial Research symposium 2020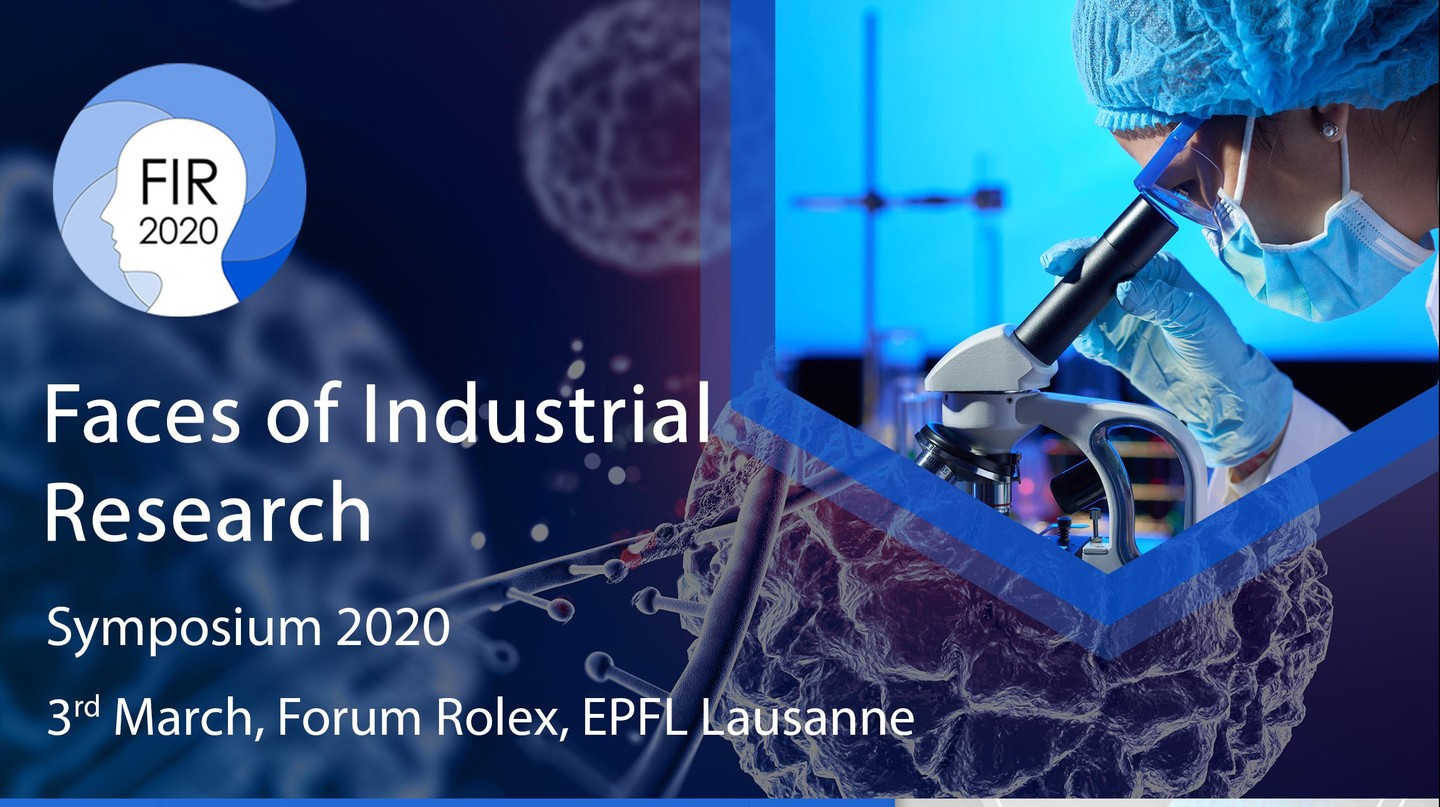 Event details
Date and time

03.03.2020

–

09:45

›

18:30

Place and room
Speaker
For a full list of the speakers please visit: https://fir2020.com/speakers/
Category
Conferences - Seminars
The scientific symposium 'Faces of Industrial Research-FIR' is organized by the Nestlé PhD Students and UniGe PhD student in collaboration with BSNL, a  non-profit organization that aims to bridge the gap between upcoming academic scientists and those in Life Science industries. This event, supported by EPFL, UNIL and Nestlé, will be a 1-day symposium taking place the 3rd of March 2020 in Lausanne (Rolex Learning Centre).
 
The goal of this symposium is to provide insight into fundamental and translational research done in Life Science and Health care companies based in Switzerland. It will also allow future scientists to discover what industry can offer in terms of scientific projects as well as opportunities for young scientists. Furthermore, this event wants to create awareness and acknowledgment of existing industrial programs for MSc's, PhDs and PostDocs.
 
During the event, PhDs, PostDocs and senior scientists currently employed in industry will showcase their scientific projects . Moreover, senior scientists will present their career paths, emphasising how they transitioned from academia to industry, before sharing more insights on their research topics. 
Links
Practical information
Informed public
Registration required
Organizer
The organising committee constitutes of people from Nestlé Research/EPFL and UniGe. For a full list and background info of the team please visit https://fir2020.com/the-team-2020/
Export Event
Tags
Symposium
FIR
Faces
Indusrrial
Research
Rolex
Nestle
Event broadcasted in
File