Housing the Commons 3: Pieces of the city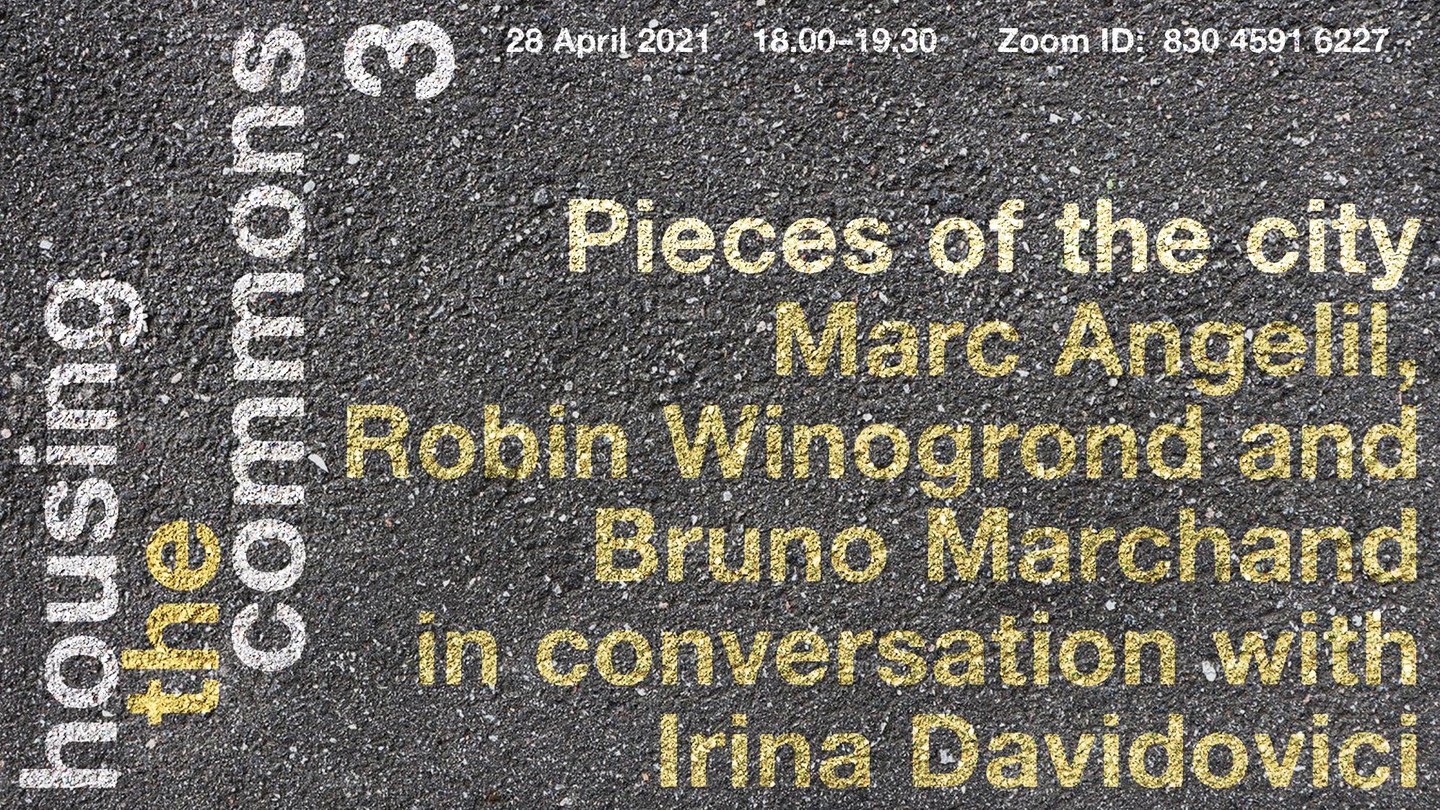 Event details
Date and time

28.04.2021

–

18:00

›

19:30

Online
https://epfl.zoom.us/j/83045916227
Speaker

Prof. Marc Angélil (Kenzo Tange Visiting Professor at GSD Harvard), Robin Winogrond (Co-founder and Partner at Studio Vulkan Landscape Architecture, Zurich), Prof. Bruno Marchand (EPFL) and Irina Davidovici (EPFL and ETH)

Category
Conferences - Seminars
Under what conditions does housing become a commons? Housing the Commons is a series of four thematic roundtables exploring the scope of commons in housing and of housing commons in the city.

Autonomy is one of the prerequisites of cooperative housing – and, by extension, housing commons in general – that is often extended to other urban commons. Another prerequisite, however, is a principle of care towards the community. This inner contradiction results in a productive tension between communal housing and  its neighbourhood. This third roundtable addresses the dialectics of autonomy and integration between housing commons and the city, and their articulations at urban and architectural scales.

Speakers: Prof. Marc Angélil (Kenzo Tange Visiting Professor at GSD Harvard), Robin Winogrond (Co-founder and Partner at Studio Vulkan Landscape Architecture, Zurich), Prof. Bruno Marchand (EPFL) and Irina Davidovici (EPFL and ETH).
Export Event
Event broadcasted in