IGLUNA 2021 Field Campaign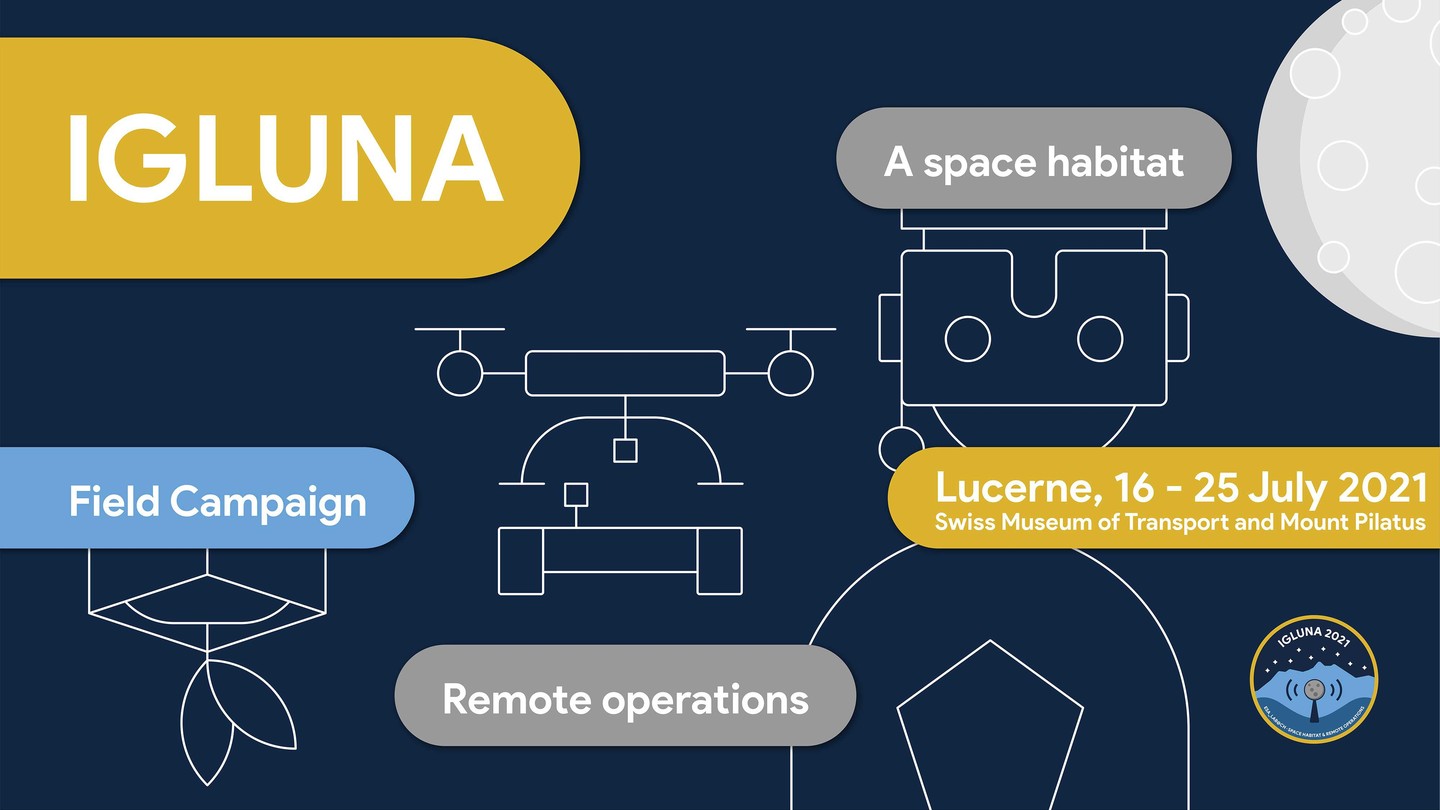 Attend the IGLUNA Field Campaign, which marks the end of a year's work by more than 220 students from all over the world on the topic "A space habitat with remote operations"!

Over the past academic year, 12 student teams from 9 universities - including GrowBotHub team from EPFL - have developed innovative technologies for the future of space exploration and the improvement of life on Earth. They will gather online and in Lucerne (Switzerland) from the 16-25 July 2021 to test and demonstrate their projects to the global community.

Based on each country's situation with regards to the COVID crisis, each team decides if they are able to come to Lucerne to complete their project or if they would rather join online from home. The teams travelling to Switzerland will set up their project at the Peak of Mount Pilatus above Lucerne and remotely operate them from the control room in the Verkehrshaus – Swiss Museum of Transport. The infrastructure will be installed for the occasion in the Aviation Hall by the company Rhein-Tec.

Teams who remain in their home country will test their projects in an environment set up with their university and partners. They will also be able to participate in the exhibition in the Aviation Hall and showcase their projects by sending videos and prototypes to Switzerland.

Finally, each team will be given the opportunity to present the results of their project to the global community at the "Project shows" broadcasted live on the Space Innovation YouTube channel. These presentations will take place daily from 17 to 23 July. In addition, several other events will punctuate the IGLUNA campaign, such as official ceremonies and visits by space personalities.
 
Links
Organizer
Space Innovation
Vice-Presidency for Innovation EPFL
Export Event