International PhD Seminar Designing cities in a changing world : towards an Urban One Health approach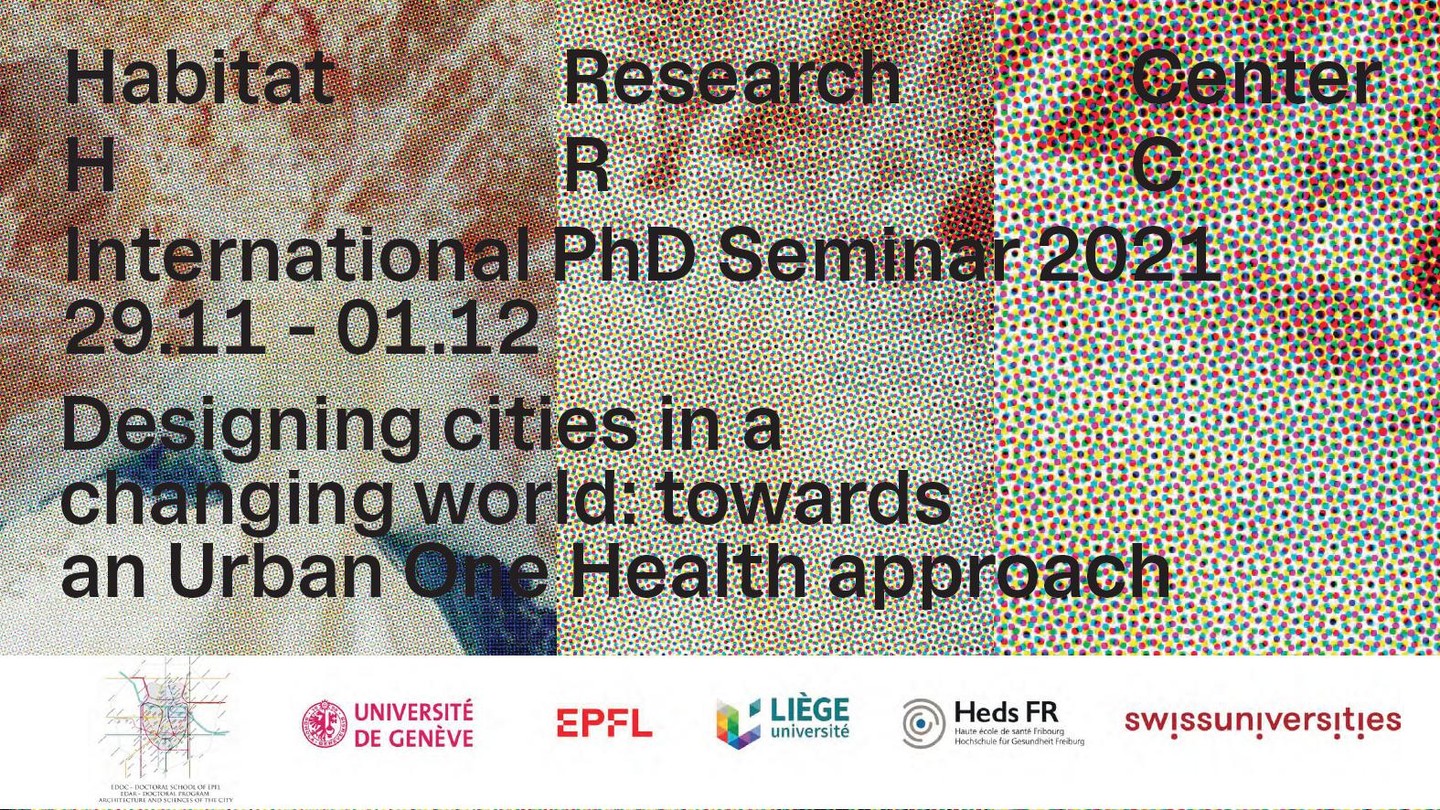 Event details
Date

29.11.2021

›

01.12.2021

Location
Category
Conferences - Seminars
Event Language
French, English
Designing cities in a changing world is addressed to doctoral students in the fields of Architecture, Urbanism, Global Health, and Humanities and Social Sciences, interested in the use of the One Health concept as a tool to tackle urban themes (the city, the territory and the ways in which we inhabit them). 

The so-called One Health (OH) approach is based on the inexorable links between human, animal, and ecosystem health and on the added value of interdisciplinary and inter-sectoral collaborations in this domain. The OH approach has recently gained a lot of momentum with the impact of human activity on ecosystems and the growing number of emerging infectious diseases and their globalisation (e.g. Ebola, SARS, and Covid-19), however it is still poorly recognised in the context of urban health. Programmes such as "Healthy Cities" from the WHO with more than 20 years and 1000 cities around the world, have neglected this systemic approach to health. On the contrary the OH agenda seems a very promising pathway within the so-called "urban and ecological transition". Transition in cities and territories is tightly linked to health issues, it suffices to reflect on the « decarbonisation paradigm » and its implications on health or on the effects that the Covid pandemia had on the transformation of urban public and private space and on work practices.

The Seminar aims thus to discuss the actuality and the problems related to the OH concept, while focusing on its devices, purposes and challenges. From a thematic point of view, the students are encouraged to position their contribution in relation to three particular OH objectives :
the reconnection of humans to their natural past and acceptance of their place in/dependence on the planet's ecosystems;
the recognition of human dependence on ecosystem services;
the recognition of human development's impact and acceptance of responsibility towards future generations to address this.

The Seminar has been initiated by Habitat Research Center as the fifth edition of Habitat's yearly doctoral seminar dedicated to methodology in urban studies.

The Seminar's official languages are English and French.
 
Links
Organizer
EPFL, EDAR, Université de Genève, Université de Liège, HEDS FR, Swissuniversities
Contact
MER Elena Cogato Lanza  [email protected]; Habitat Research Center HRC ENAC EPFL  habitat @epfl.ch 
Export Event
Tags
one health
architecture
urbanism
Event broadcasted in