Laser-MEMS scanning mirror for ultra-miniature video projection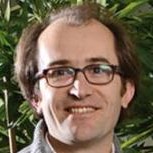 Event details
Date and time

17.03.2020

–

12:15

›

13:00

Place and room
Speaker

Dr. Nicolas Abelé

Category
Conferences - Seminars
Due to the restrictions currently in place, this event will place remotely only.
Please use the following Link to join the live stream at 12h15:
https://epfl.zoom.us/j/351526338

Abstract: MEMS mirror have been developed since the early 90's, originally for telecom-switching application, but also in parallel for scanning-based laser projection systems with the great benefit of providing a projected image with very large color gamut, always-in-focus, ultra-small and low power. Originally Lemoptix was a spin-off from the EPFL Micro-Systems laboratory was one of the pioneers in this field and has develop in-house MEMS-based laser projection system for multiple markets, ranging from Head-Up Display in car, AR wearable glass, 3D sensing and pico-projector. The company has successfully been acquired by Intel in 2015 and developed the smallest AR glasses to date (https://www.theverge.com/2018/2/5/16966530/intel-vaunt-smart-glasses-announced-ar-video), then the team moved to MAGIC LEAP the leader in immersive AR glasses (www.magicleap.com). He is now co-CEO of Miraex (www.miraex.com), a MEMS-based photonics sensor and Quantum computing company. 

Bio: Nicolas Abelé, Director of HW at MAGIC LEAP, and former co-founder and CTO of Lemoptix, acquired in 2015 by Intel Corporation 8 years after its incorporation. Nicolas leads the hardware technology development from invention, to prototyping and up to production-ready at manufacturing partner lines. He holds 60 patents in the field of MEMS display and AR glass.

This seminar is part of the course 'MICRO-534 - Advanced MEMS and Microsystems'. The seminar is open to the interested public.