MechE Honorary Lecture: A Random Walk Through Random Materials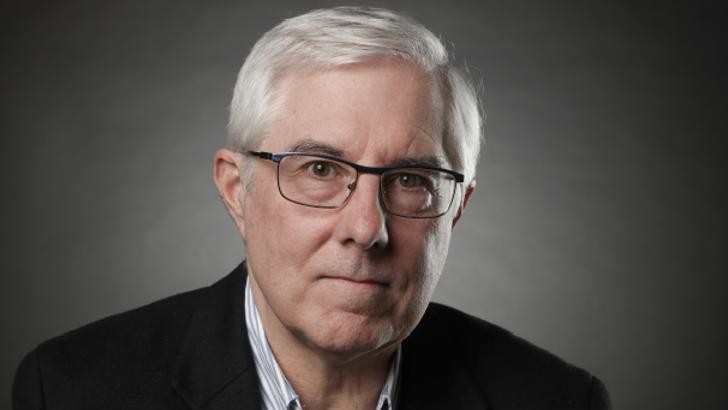 Abstract: In mechanics of materials, we frequently deal with heterogeneous materials such as fiber-reinforced composites, rocks, polycrystalline alloys, and toughened ceramics.  As Engineers, we often need to have a macroscopic description of the material, leading us toward methods of "homogenization" where all the details of the heterogeneity are swept away inside a "homogenized model".  However, many important material properties are determined by defects in the material, and the defect behaviour is controlled by local details that cannot be averaged away.  This unfortunate feature arises in fracture, where the stress field at the tip of a crack is diverging toward infinity, and in metal plasticity, where the stress field of a dislocation is also diverging toward infinity.  The interplay between defect singularities and local material structure/properties presents a rich conceptual area with immense practical importance.
In this presentation I first stroll through a sequence of studies in the mechanics of materials in the quest to disentangle the interplay between "randomness" in local structure and macroscopic mechanical performance such as strength and toughness.  This random walk through random materials culminates in the study of a new class of alloys, High Entropy Alloys (HEAs).  HEAs consists of many elemental components that are essentially randomly mixed at the atomic scale, such as the alloys MoNbTaVW (an equal mixture of Molybdenum, Niobium, Tantalum, Vandium, and Tungsten) and PdPtIrRhCuNi (an equal mixture of Palladium, Platinum, Iridium, Rhodium, Copper, and Nickel).   In HEAs, heterogeneity is at the very scale of the atoms and so is always smaller than the scale of any of the defects that control the material behaviour.  This opens up a vast world of complexity in describing how defects form, move, and interact in these alloys possessing atomic-scale randomness.  I will show a wide range of different defects/situations where this randomness fundamental affects alloy behaviour.  But it is not enough to understand the general phenomena.  Important technological process is made through the formation of theoretical models that are sufficiently predictive to guide experimental materials scientists toward discovery of the most promising alloys for technological applications.  Conceptual frameworks and theories that enable guided material selection are thus discussed as we stroll along.




Biography: Professor Curtin earned a 4 yr. ScB/ScM degree in Physics from Brown University in 1981 and a PhD in theoretical physics from Cornell University in 1986.  He worked as staff researcher at British Petroleum until 1993 when he joined Virginia Tech.  In 1998 he returned to Brown as Full Professor in the Solid Mechanics group, and was appointed Elisha Benjamin Andrews Professor in 2006.  He joined Ecole Polytechnique Federale de Lausanne as the Director of the Institute of Mechanical Engineering in 2011 and officially as Full Professor in 2012.  He retired from EPFL at the end of 2022 and rejoined Brown as Full Professor in 2023.  His research successes include predictive theories of hydrogen storage in amorphous metals, strength and toughness of fiber composites, dynamic strain aging and ductility in lightweight Al and Mg metal alloys, solute strengthening of metal alloys including high entropy alloys, and hydrogen embrittlement of metals, along with innovative multiscale modeling methods to tackle many of these problems.  Professor Curtin was a Guggenheim Fellow in 2005-06, was Editor-in-Chief of "Modeling and Simulation in Materials Science and Engineering" from 2006-2016, was the inaugural winner of the Distinguished Career Award from the Multiscale Mechanics Modeling community in 2022, and received the George Irwin Gold Medal from the International Conference on Fracture in 2023.  He has published over 300 journal papers that have received over 26500 citations with an h-index of 87 (Google Scholar), and has been the Principal Investigator on over $36M of funded research projects.




Register here.
Links
Practical information
General public
Registration required
Contact
Export Event
Tags
MechE Honorary Lecture
Event broadcasted in