NeuroTech Talk series - Non-Invasive Brain Interfaces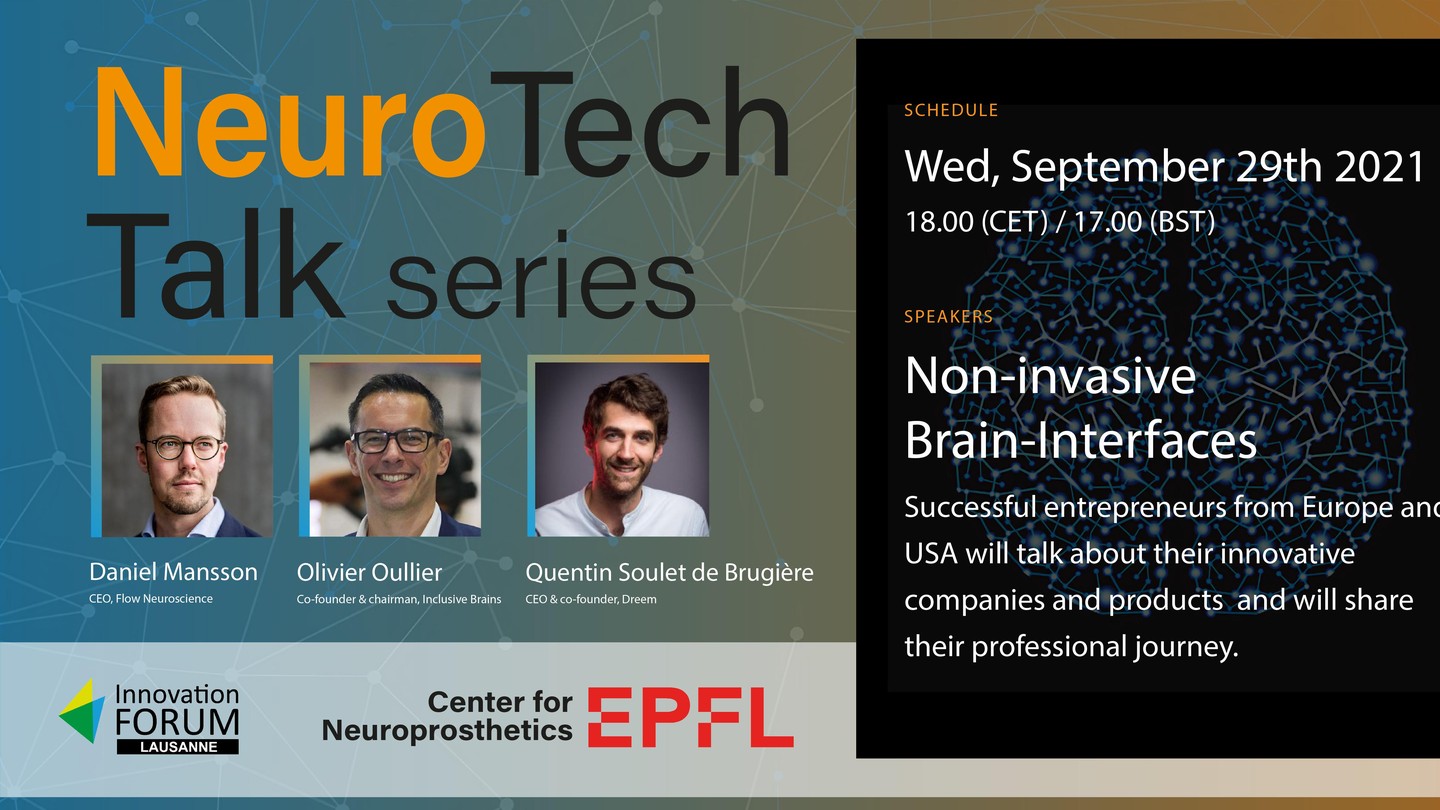 In collaboration with the Center for Neuroprosthetics (CNP)  at EPFL, Innovation Forum Lausanne is organizing the NeuroTech Talk series. This conference series revolves around industrial applications in the fields of neuroscience and neuroprosthetics. The goal of this project is to broaden the view of researchers on what's outside academia. Beyond the science behind these applications, the seminars will focus on the personal, entrepreneurial challenges coming with the clinical translation of advances in neurotechnology. Speakers will share their career paths, the choices that brought them where they are today and their advices for PhD students and researchers seeking a future in the medical device industry.

This session taking place on 29th Sept. 2021 at 18:00 CET will focus on Non-invasive brain interfaces. Professor Silvestro Micera, head of the Translational Neural Engineering Lab at EPFL, will be leading the seminar and introducing the speakers:

Registration for the conference is mandatory and can be carried out for free here. The link to access the online conference will be communicated after registration. Be sure to stay tuned for future events in this talk series.
Links
Practical information
Informed public
Registration required
Export Event
Event broadcasted in