New Climates in... Lausanne  Hidden Rivers #2 Waters Seminar Series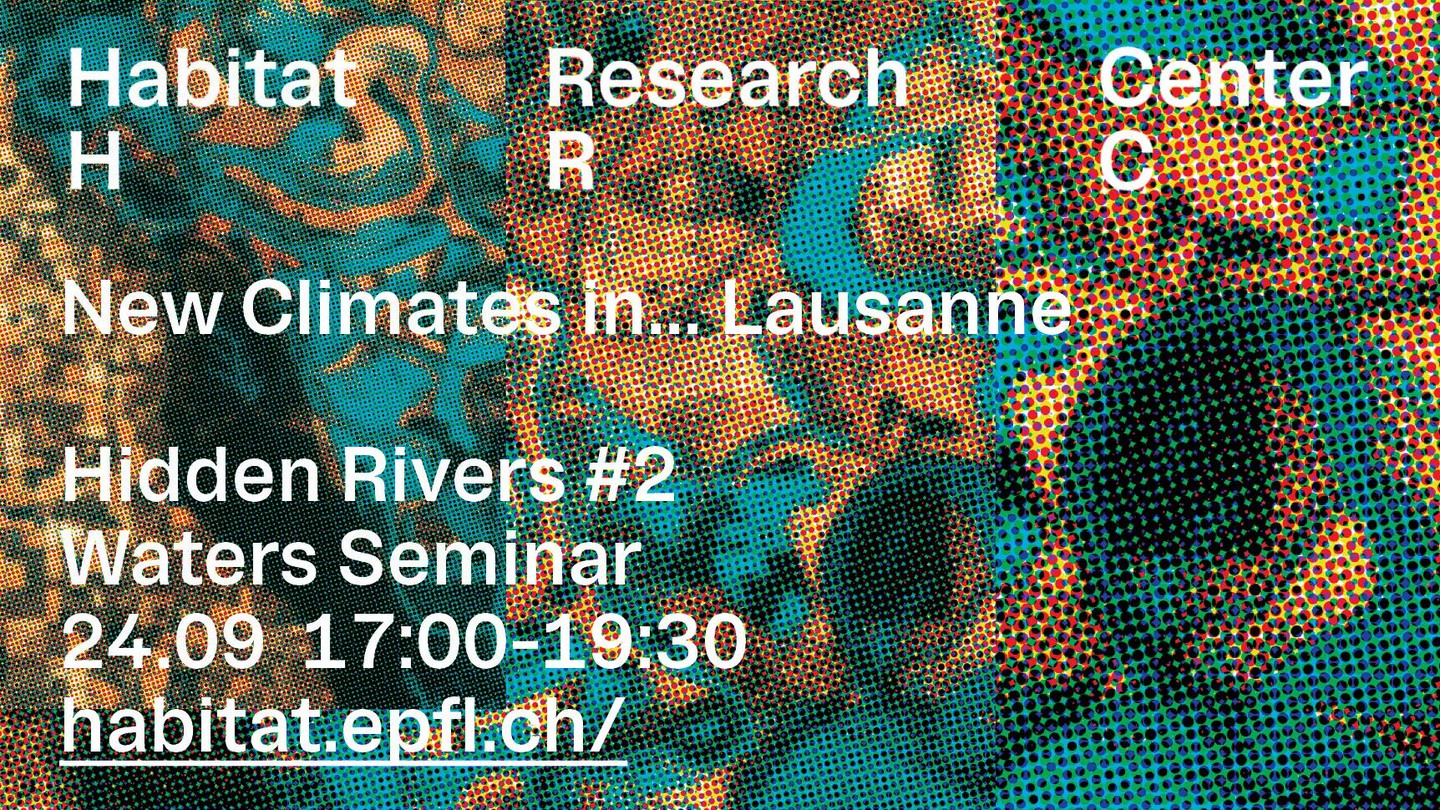 Event details
Date

24.09.2021

–

17:00

›

19:30

Location
Online
Category
Conferences - Seminars
Event Language
French, English
The next New Climates in... Lausanne continues the exploration of Hidden Rivers as an initiative of the Habitat Research Center at EPFL, is planned in collaboration with the Laboratory of Urbanism's Waters Seminar series, an international exchange platform regarding water environmental issues between scholars and experts across practice and scientific fields. It is planned to take place on September 24, 2021, from 17:00 to19:30, online via Zoom. 

Urban Hidden Rivers addresses the challenge faced by river courses across urbanized territories. Historically, urban rivers have been a vital resource and link between the inhabitants and the natural environment.  However, the increased push towards urbanization and industrialization have resulted in the Anthropocene states of rivers, whereby waters have become diked to prevent floods and channeled for other usage.  The modification of natural river courses into more hydraulic infrastructure, has degraded the natural ecological states of water-ecosystems, paradoxically resulting in more severe climate change impacts including microclimate and flood risks. 
 
Through an exchange between issues across social, political, ecological and urban realms, the aim is to reimagine the future of urban rivers, however regenerated, revitalized or otherwise, through the gaze of the multiple actors involved for a more social ecological transition across these territorial rivers.
Practical information
Informed public
Registration required
Organizer
Laboratory of Urbanism Lab-U Habitat Research Center ENAC EPFL 
Export Event
Tags
water
architecture
urbanism
Event broadcasted in