Open Fields Lunch: Productive Habitats 2023 / HRC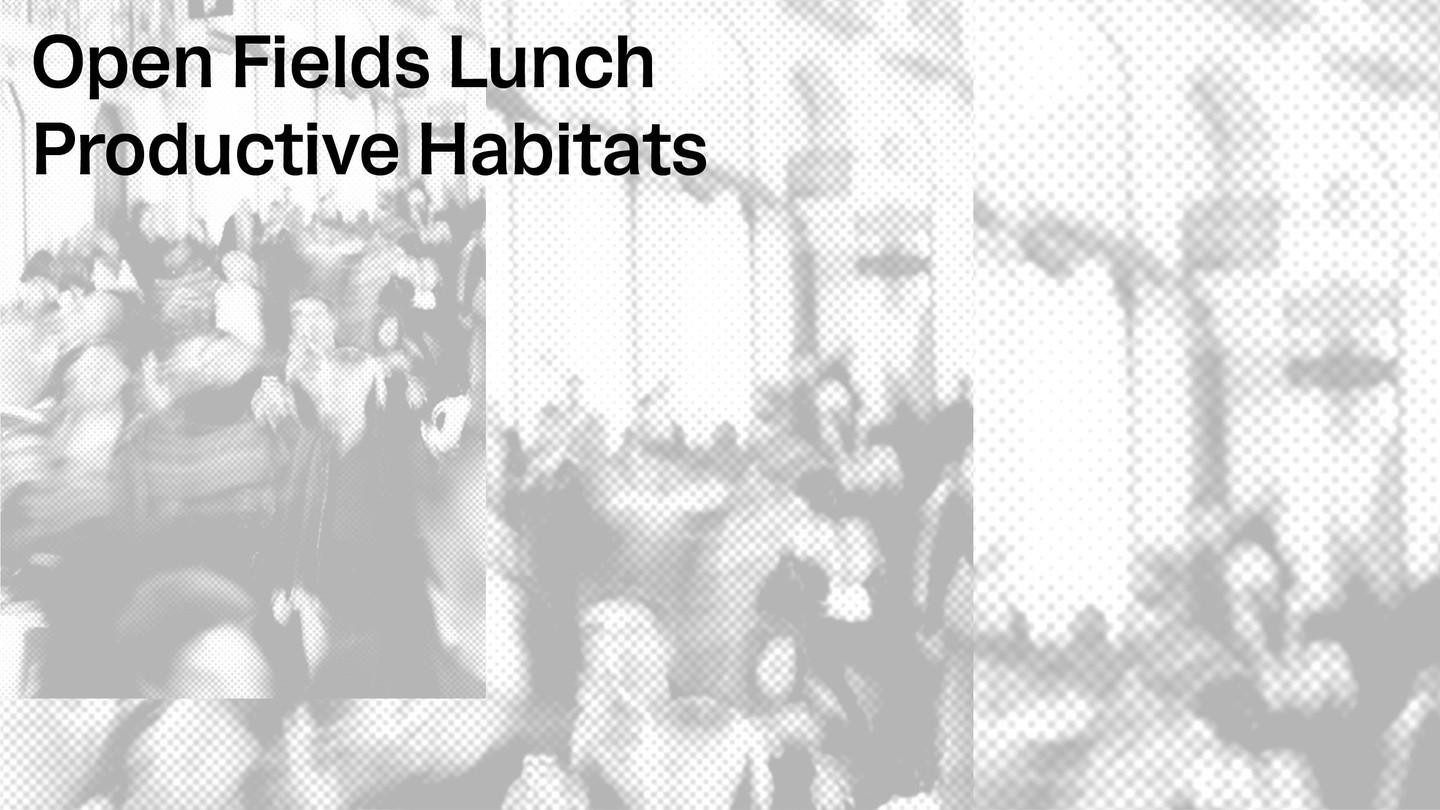 Event details
Date

13.06.2023

Hour

12:15

›

13:30

Speaker
Marcello Modica, Postdoctoral Researcher at DPIA, University of Udine. PhD, Technical University of Munich;
Roberto Sega, Architect. Office fédéral du développement territorial ARE. PhD, EPFL.
Location
Online
Category
Conferences - Seminars
Event Language
French, English
Open Fields Lunch - Productive Habitats
To be hosted both in Zoom and in person

The Productive Habitats Research Field focuses on the relationship between production activities and the territory, which has changed profoundly in recent decades. The transformation of the world economy and the impact of new technology related to resource extraction and climate change are pervasively changing the relationship between work, human capital and spatial capital.

The Habitat Research Center is pleased to open its three research fields to discussion during three lunch seminars on Healthy Habitats, Productive Habitats, and Landscape Habitats. The Open Fields Lunches aim to foster new collaborations within the EPFL scientific community by offering interdisciplinary discussions around urbanisation in Transition.

Following the launched call, we are happy to announce the selected speakers for the third Open Fields Lunch on Productive Habitats:

Speakers and Discussants

Marcello Modica
Postdoctoral Researcher at DPIA, University of Udine. PhD, Technical University of Munich.
 

Roberto Sega

Architect. Office fédéral du développement territorial ARE. PhD, EPFL.

This discussion will be moderated by
Anna Karla De Almeida Santos - HRC Executive Board member,
Giuseppe Galbiati - Doctoral Assistant TSAM,
Mattia Tettoni - Guest PhD Student LAB-U.

We look forward to seeing you there, in person (better) or via Zoom.

Sandwiches will be offered at the event.
Contact
Export Event
Tags
Open Fields Lunches HRC
Event broadcasted in