Post seismic assessment of buildings in Albania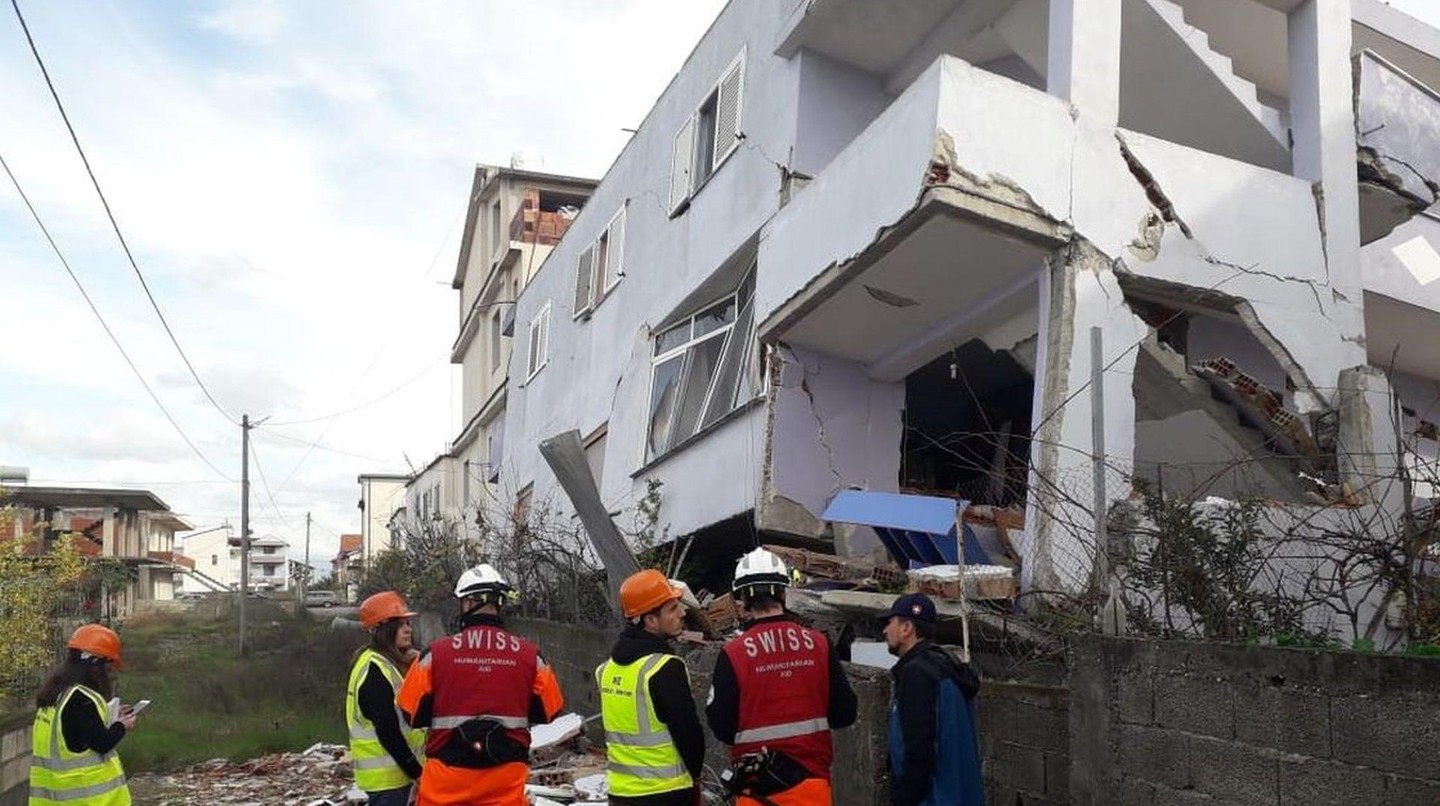 Event details
Date

27.02.2020

Hour

17:15

›

19:00

Speaker

Dr Pia Hannewald, Ronny Moser & Michael Büeler

Location
Category
Conferences - Seminars
On 26 November 2019 an earthquake of magnitude M=6.4 hit Albania. The epicentre was located about 34 km northwest of the capital Tirana, 10 km north of Durrës, the second biggest city in Albania. Responding to the official request by the Albanian government, Switzerland sent a team of experts, i.e. structural engineers, people specialised in water and shelter supply after natural disasters and others, from its Swiss Humanitarian Aid Unit (SHA).

The structural engineers formed part of an international group of engineers dispatched to assist the Albanian engineers in the post-earthquake assessment of damaged buildings in several cities. The Swiss engineers mainly assessed buildings in Durrës, Kruje region and Tirana. The aim was to determine if buildings were at risk of collapse and if they were still habitable or not. The presentation is prepared by three of the engineers who were part of that team. It will give a brief overview over the general mission in Albania and over the types of construction as well as the seismicity of the country. Then, some of the main damage types as well as typical shortcomings in terms of construction and detailing will be presented.

Bios:
Pia Hannewald has finished her PhD on the cyclic inelastic behaviour of RC bridge piers at EESD, EPFL in 2013. Since then, she has been working for Résonance Ingénieurs Conseils SA, mainly in the field of seismic assessment of existing masonry and concrete buildings.
Ronny Moser obtained his master's degree in Civil Engineering from EPFL in 2008 and has since been working for local engineering companies, mainly in the field of infrastructure. Currently he is involved in the transformation and extension project of the Main Railway Station in Lausanne. He has joined the SHA Unit as Structural Engineer in 2015.
Michael Büeler has finished his master's degree in Civil Engineering at ETHZ in 2011. Since then he has been working for WaltGalmarini AG in Zürich - mainly in the field of structural engineering with timber, concrete and steel as well as in fire protection design. He has joined the SHA Unit two years ago after taking part in a building assessment mission after the 2017 M8.2-earthquake in Mexico.
 
Export Event
Event broadcasted in