Prima Lezione: Bernardo Secchi and the project of the contemporary city / HRC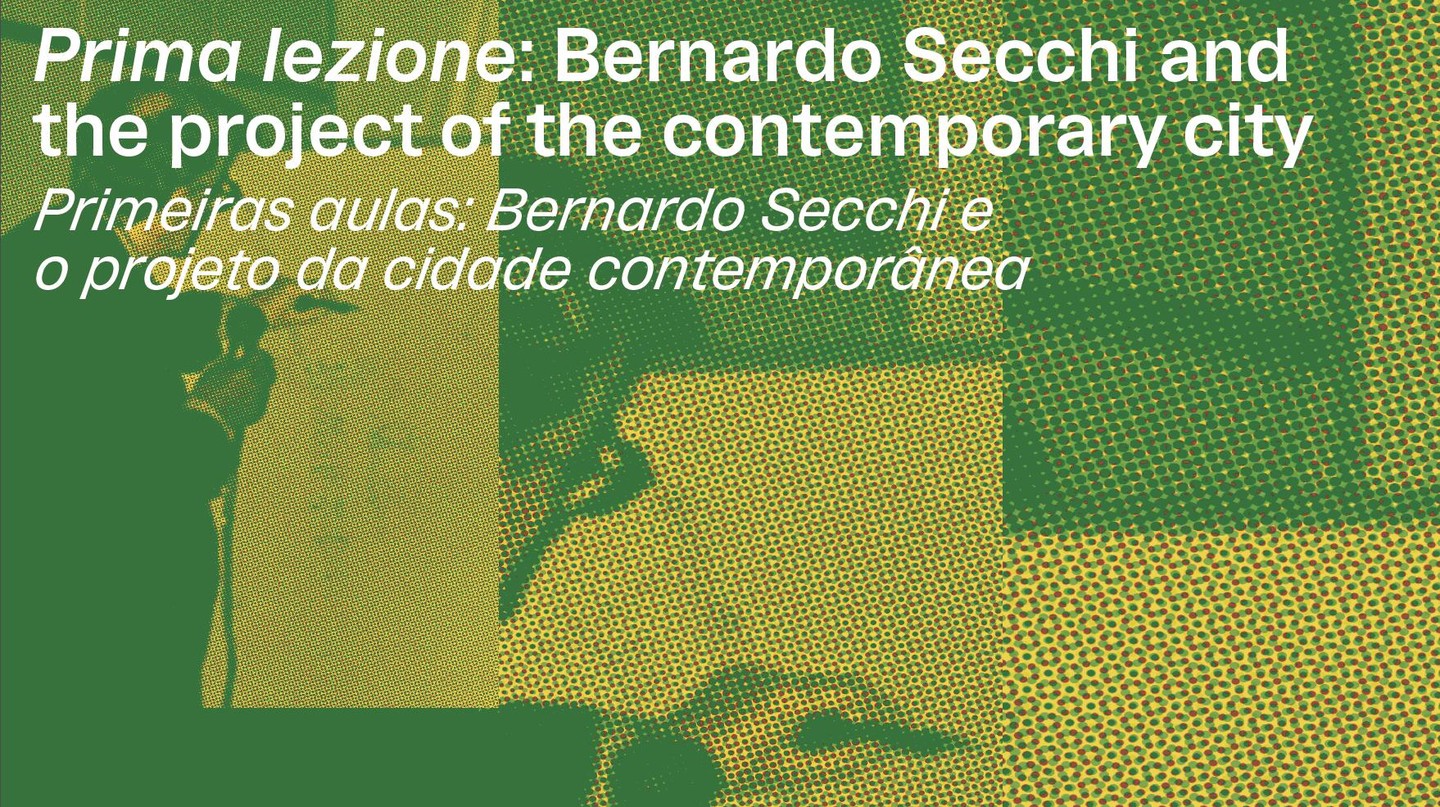 Event details
Date

15.09.2022

Hour

21:00

›

22:00

Speaker

Prof. Paola Viganò (Lab-U ENAC EPFL)

Location
Online
Category
Conferences - Seminars
Online Seminar Series
Prima Lezione: Bernardo Secchi and the project of the contemporary city

Eight years after the last visit of Bernardo Secchi to Brazil, the new cycle of online seminars Prima Lezione: Bernardo Secchi and the project of the contemporary city will be a posthumous tribute to the Italian professor, given his important contribution to the debate around the contemporary city project and urbanism education in Brazil and worldwide.

The "First Lessons" seminar cycle was initiated in 2015, under the coordination of Prof. Dr. Adalberto Retto Jr, at the Faculty of Architecture, Arts, Communication and Design of the Paulista State University (FAAC UNESP-Bauru, SP-Brazil). The new cycle is a partnership with the Habitat Research Center of the Swiss Federal Institute of Technology of Lausanne (HRC EPFL, Switzerland).

The launch event of the seminar cycle will have the pleasure of welcoming the architect Paola Viganò, professor and head of the Laboratory of Urbanism at EPFL and laureate of the Grand Prix de l'Urbanisme/2013.

Guided by the book Prima Lezione di Urbanistica (City: Laterza, 2000) by Bernardo Secchi (1934-2014), the scope of the initiative is to revive the "lecture" as a "civic activity" when faced with the new role that the public university must assume in Brazil. Furthermore, it will seek to sediment relevant themes and create bridges that can discuss not only the political role of the discipline but explore a plural approach to the urban phenomenon in its complexity, without losing sight of the importance and fruitfulness of a genuinely interdisciplinary understanding.
Starting in September 2022, the cycle of seminars will receive, each month, an internationally renowned guest and a mediator from Brazil to discuss the work and the legacy of Bernardo Secchi for the project of the contemporary city.
 
Links
Organizer
Habitat Research Center (HRC - ENAC EPFL), Faculty of Architecture, Arts, Communication and Design of the Paulista State University (FAAC UNESP-Bauru, SP-Brazil)
Export Event
Tags
Bernardo Secchi
Global South
Brazil
urbanism
architecture
Event broadcasted in