Promenades dans Rome. Assembly practices between visions, ruins and reconstructions.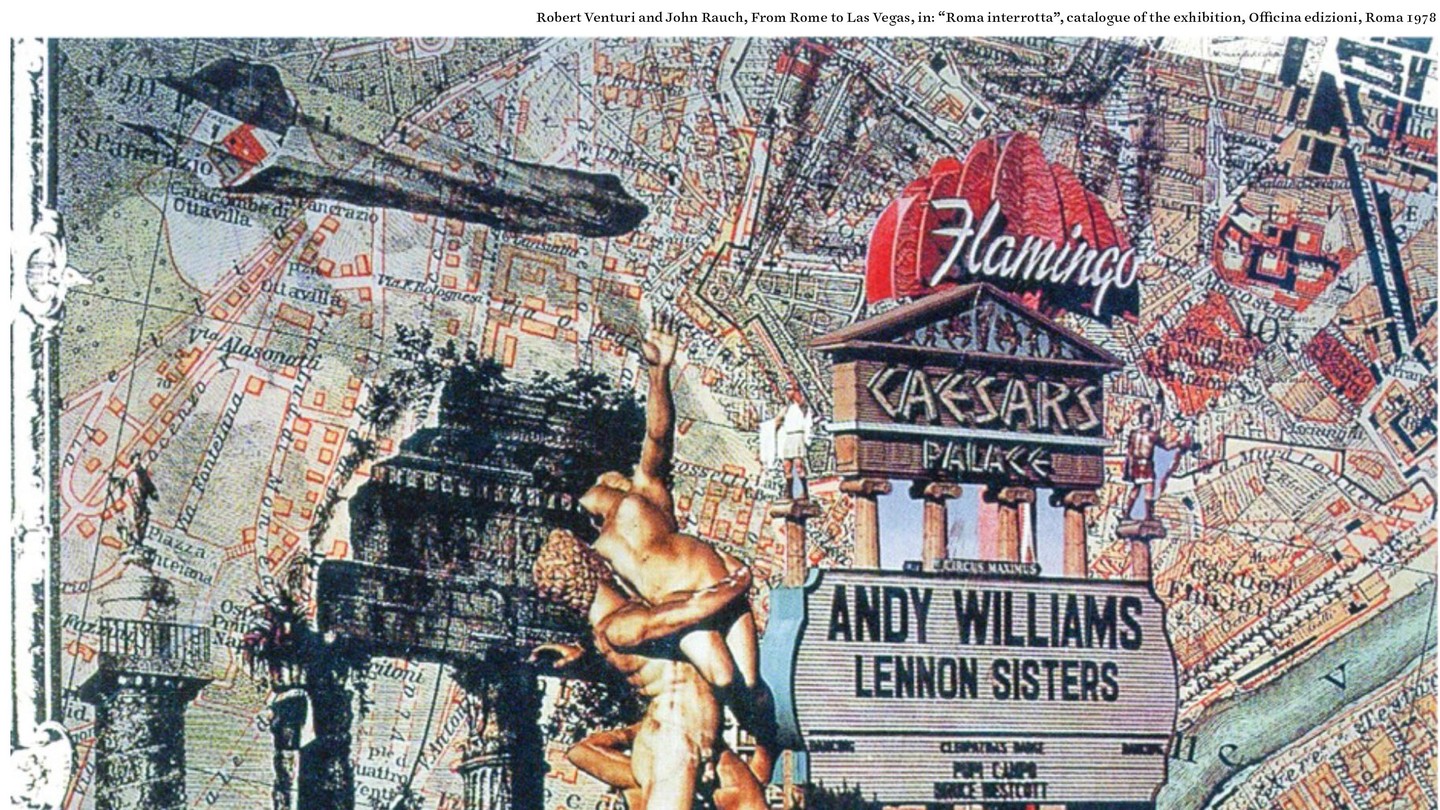 Event details
Date and time

23.07.2021

–

14:00

›

20:00

Place and room

Istituto Svizzero di Roma Ingresso Via Liguria 20, Villa Maraini, Roma

Speaker
Discussants Nicola Braghieri (EPFL) , Federico Bucci (Polimi)
Scientific Committee Elisa Boeri (Polimi), Filippo Cattapan (Bergische Universität Wuppertal) , Filippo Fanciotti (EPFL), Francesca Mattei (Uniroma3), Giacomo Pala (Universität Innsbruck), Anna Positano (IED Firenze), Valter Scelsi (UniGe)
Contributors Paolo Carpi, Vassilis Chanis, Pierre Coffy, Enrico Da Gai, Edina Eszenyi, false mirror office, Marco Falsetti and Pina Ciotoli, Angela Fiorelli, Luca Frepoli, Marianna Giannini, Leonie Groblewski, Micheal Groblewski, Emilia Giorgi e Gaia Cambiaggi, Carole Lévesque, Juan López Cano, Jacqueline Maurer, Vanessa Mingozzi e Lorenzo Grieco, Vincenzo Moschetti, Vittorio Pizzigoni, Florina Pop, Carlo Prati, Chiara Salari, Friedrik Torisson, Koenraad Vos, Warehouse of architecture and research, Maia Wellington Gahtan with Nadia Cannata and Margaret J.-M. Sönmez, Andreas Zeese.
Event Language
English
Category
Conferences - Seminars
A l'occasion de l'école d'été Promenades dans Rome. Assembly practices between visions, ruins and reconstructions, un projet de l'École polytechnique fédérale de Lausanne (EPFL), l'Institut suisse accueillera une table ronde publique avec la participation de Nicola Braghieri (EPFL) et Federico Bucci (Polimi).

Le sujet de la conférence Promenades dans Rome sera la ville et son rôle d'archive éternelle de références pour la théorie et la pratique de l'architecture. Conçue comme un Wunderkammer monumental, Rome conserve un énorme patrimoine de fragments prêts à être recomposés dans de nouvelles architectures. En même temps, elle révèle comment ces mêmes fragments ont été assemblés au cours des millénaires pour former l'œuvre d'art la plus grande et la plus complexe du monde.

En collaboration avec l'Institut suisse, l'EPFL organise un dialogue qui vise à proposer une discussion sur la lecture critique des phénomènes urbains suscitée par la théorie de l'art, tant dans sa forme écrite que dans la dimension pratique de la production artistique et de la technique manuelle. Les universitaires et les chercheurs produiront une réflexion ouverte, rassemblant les contributions de leurs disciplines respectives.

La table ronde abordera les questions relatives à Rome en tant que "ville construite en fragments", "modèle de pratique additive", "atlas d'affinités", "répertoire d'analogies", à travers une approche dialectique qui confronte l'histoire, la théorie, la critique, la photographie et le design architectural. Ainsi, la ville de Rome constitue à la fois le sujet de chaque réflexion et, à travers l'histoire de ses représentations, sa principale référence théorique et méthodologique.  

La table ronde présentera la synthèse et la conclusion de la semaine pendant laquelle des chercheurs de l'EPFL Lausanne et d'autres institutions européennes sont accueillis par l'Institut suisse. A la fin du séminaire, un volume contenant tout le matériel produit pendant les réunions sera publié.
Links
Practical information
General public
Registration required
Organizer
EPFL et Istituto Svizzero di Roma
Contact
https://www.istitutosvizzero.it/it/summer-schools/promenades-dans-rome/
Export Event