When superheroes tell us who we are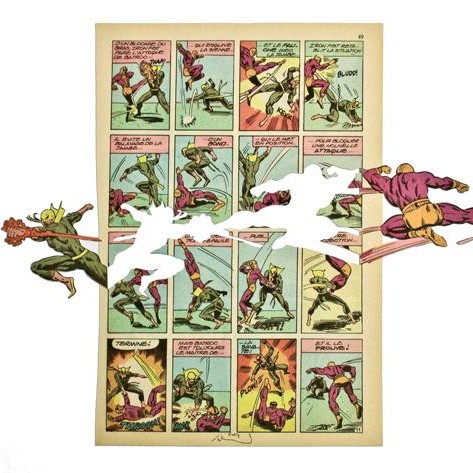 Event details
Date

10.09.2014

›

24.10.2014

Hour

07:00

›

23:59

Speaker

50 étudiants EPFL et La Maison d'Ailleurs

Location
Category
Exhibitions
Around fifty EPFL students will display posters inspired by works presented at the "Superman, Batman & Co…mics!" exhibit carried out at the Maison d'Ailleurs. The outcome is … surprising!

Marc Atallah is both the director of the Maison d'Ailleurs (a museum of science fiction, utopia, and extraordinary journeys) and a lecturer of Social and Human Sciences at EPFL. During the 2014 spring semester, he asked his students to focus on the current exhibit at the museum in Yverdon and reinterpret the artwork presented there. The results, depicted on posters, are on display in the White Box, a mobile exhibition space, set up to host the collection in the Rolex Learning Center's Klee Cafeteria.

The exhibit is a unique opportunity to marvel at the artists' work with additional context brought in through the thoughts of the EPFL students.
Links
Organizer
Affaires culturelles et artistiques de l'EPFL - Collège des Humanités
Export Event
Event broadcasted in