Seminar #4 – The Landscapes Atlas of Paris, Exploring future issues and Challenges / HRC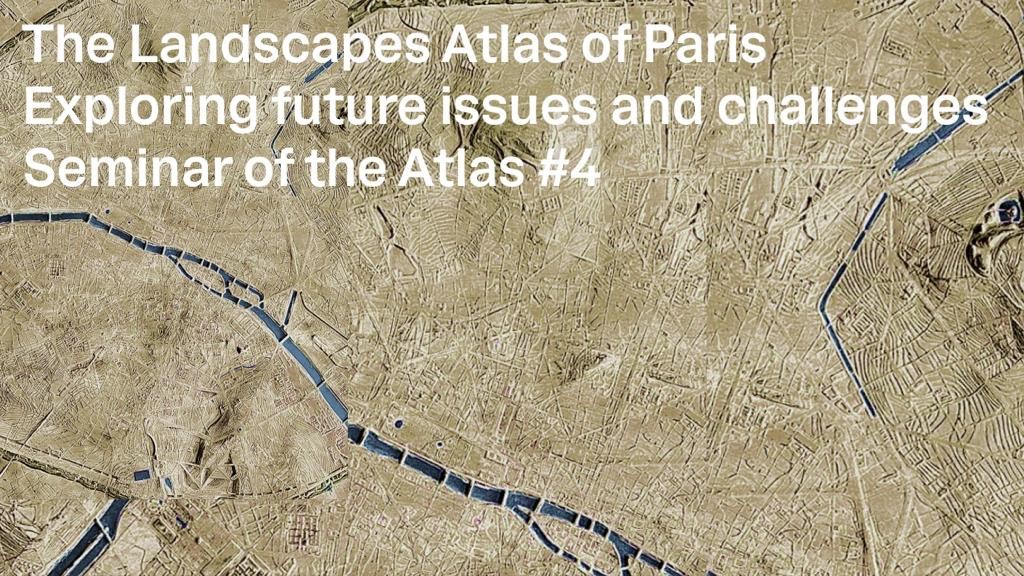 Event details
Date

20.09.2023

Hour

14:00

›

17:00

Location
Online
Category
Conferences - Seminars
Event Language
French, English
The future issues and challenges of the landscape in Paris.
Qualifying the transition of the landscape of the city of Paris.
Sociological, historical, ecological, hydrological and morphological analysis.

20 Septembre 2023,
14h00-17h00,
HRC-EPFL ATLAS Webinar
 
The Habitat Research Center - EPFL, directed by Paola Viganò, was selected by the City of Paris and the State to produce the Atlas of Landscapes of Paris, as a research-action group questioning both the tools and the challenges of the city of Paris in the context of socio-ecological transition.
As part of the fourth conversation of the Cycle of discussions on the Landscape Atlas, we invite you to participate in the fourth seminar of the Landscape Atlas. This is an event open to the public. This series of discussions will allow exchanges with researchers in various interdisciplinary fields, such as architects, urban planners, sociologists, ecologists, hydrologists, geographers, in order to shed light on their perceptions of the transformation and transition of the landscapes of Paris.
The conversations on the Atlas of Paris Seminar #04 will be held in EPFL with series of discussions organized by HRC.
14h00-14h10 : Introduction à « l'Atlas de paysages de Paris » par Paola Viganò et Ben Gitai.
14h10-14h30 : Chiara Santini – The transformation of the urban green space, the evolution 150 years of the Parisian gardens.
14h30-14h50 : Luca Pattaroni - The transition of Paris' social tissue.
14h50-15h00: Pause 
15h00-15h20 : Jean-Marc Besse – The Atlas as a medium.
15h20-15h40 : Pieter Uyttenhove- The perceptions of landscapes and their transitions.
15h40-16h40 : Conclusion
Organizer
Ben Gitai (EPFL) Paola Viganò (EPFL) 
Contact
Export Event
Event broadcasted in