"They, Robots" - Photographic Exhibition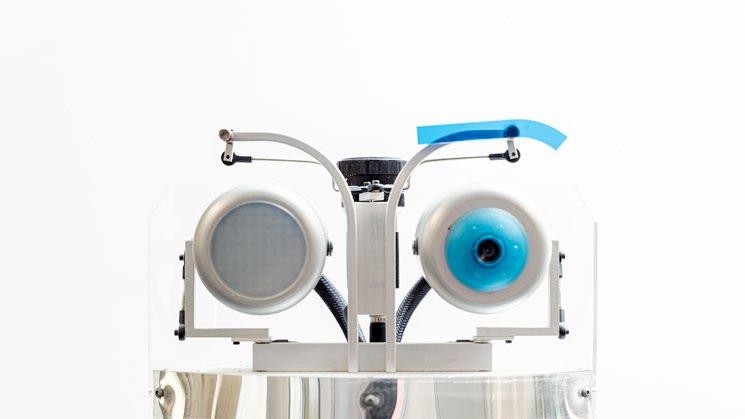 Event details
Date

03.08.2022

›

02.10.2022

–

08:00

›

20:00

Speaker
Matthieu Gafsou, NCCR Robotics
Location
Category
Conferences - Seminars
Event Language
English
"They Robots"
Matthieu Gafsou & NCCR Robotics
From August 3 to October 2, 2022
Rolex Learning Center - EPFL
Free entrance

Presentation
«They, Robots» is a photo exhibit that celebrates the legacy of NCCR Robotics, and its 12 years of research and innovation on wearable, rescue and educational robots. The pictures show how robots are becoming part of our world and our life: not as competitors, but as companions and collaborators that work side by side with humans, simplifying their lives and accompanying them in daily activities. The images portray robots developed in Switzerland by researchers and start-ups supported by NCCR Robotics.

About the photographer
Matthieu Gafsou (CH, F, 1981) lives and works in Lausanne, Switzerland. After completing a master of arts in philosophy, literature and cinema, he studied photography at the School of Applied Arts in Vevey. Since 2006, he has participated in numerous group and solo exhibitions, published five monographs and was included in many exhibitions catalogues. In 2009 Gafsou was awarded the prestigious "Prix de la fondation HSBC pour la photographie". In 2014, Lausanne's influential Musée de l'Elysée hosted Gafsou's solo show titled Only God Can Judge Me. In 2018, the H+ exhibition was one of the highlights of Les Rencontres de la Photographie in Arles and continues to travel all over the world. In parallel to his artistic practice, Gafsou is on faculty at the University
of Art and Design Lausanne (ECAL). He is represented by Galerie C and is a founding member of the MAPS agency.

About NCCR Robotics
The National Centre of Competence in Research (NCCR) Robotics is a Swiss nationwide organization funded by the Swiss National Science Foundation pulling together top researchers from all over the country with the objective of developing new, human oriented robotic technology for improving our quality of life. The Centre was opened on 1st December 2010, and binds together experts from world-class research institutions for a period of up to 12 years. It is at the forefront of robotics research and develops robots that co-exist symbiotically with humans in order to enable them to help both individuals and society.