Ultimate Matter / ARCHIZOOM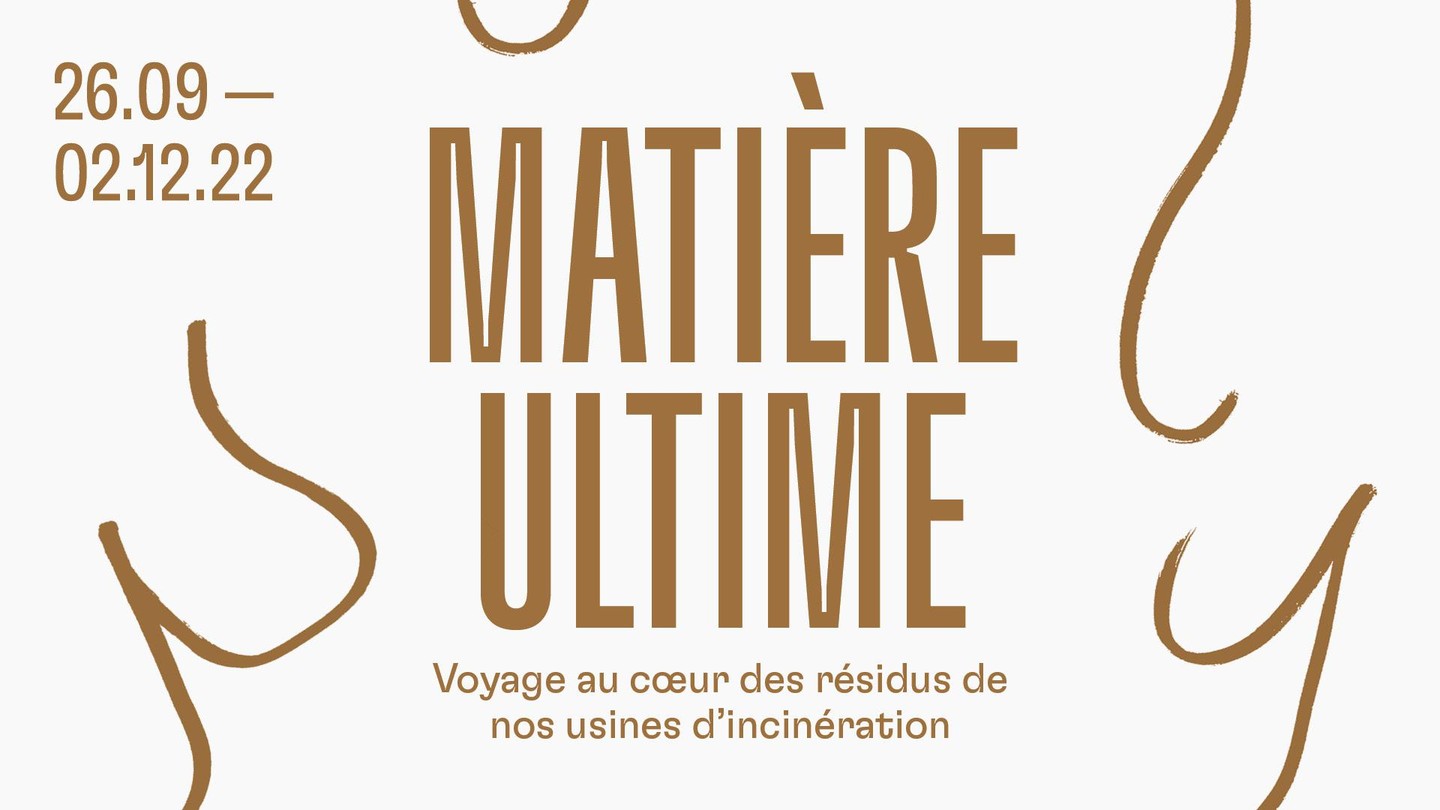 Event details
Date

26.09.2022

›

02.12.2022

Hour

18:00

›

22:00

Location
Category
Exhibitions
Event Language
French, English
ULTIMATE MATTER
Journey into the heart of our incineration plant residues

From Monday 26 September to Friday 2 December 2022
Archizoom, SG building, EPFL 

After recycling and incineration, the residues of our consumer goods become a material that seems to come from another planet. They form the archipelago of a new geological stratum. If future civilizations will be able to find the sedimentary layer of the Anthropocene, showing this material opens the debate on the physical impact of our lifestyles on the environment.
Exhibition commissioned by Lucile Ado and Oscar Buson (Raum 404), Solène Hoffmann and Cyril Veillon.

 
Links
Contact
Solène Hoffmann
Cyril Veillon
Export Event
Tags
architecture
urbanisme
territoire
déchets
slag
Event broadcasted in