CECAM Mixed-Gen session 4 : Data Driven Science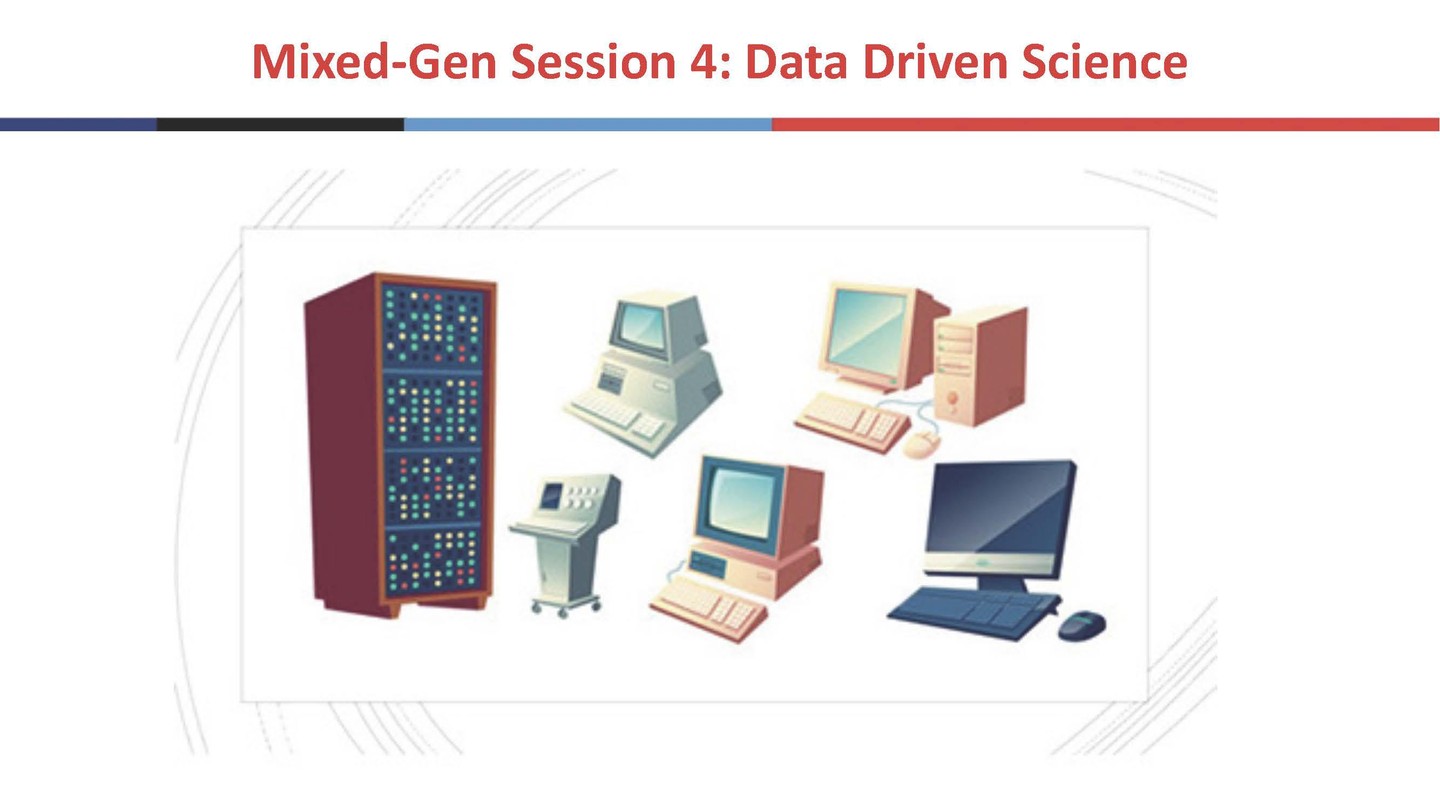 We have imagined a series of on-line sessions to enable simulators young in years or at heart to meet and discuss in these unusual times. Our main goal is to provide a venue for PhD students and young researchers to share their work, get expert feedback and have an opportunity to strengthen their scientific relations within the CECAM community.
Each session will have two parts. In the first, an experienced scientist will present an advanced topic in different areas of simulation and modelling, followed by two young members of the community describing their work in the same area. In the second part, we shall move to a virtual poster session where more PhD students and researchers in their first post-doc will present pertinent projects to the session's speaker and other expert guests that will join us to interact and share their thoughts on exciting new science. Please note that registration is mandatory for this second part of the program.
In this fourth instalment, Prof. Claudia Draxl, Humboldt University Berlin, will present a general talk in the area of data driven science (title and abstract below).
For the full program & registration, please visit: https://www.cecam.org/workshop-details/1078
For general informatin on the entire series, please visit: https://www.cecam.org/mixedgen 

From data to knowledge
Claudia Draxl, Humboldt University Berlin
Research data paired with Artificial Intelligence (AI) enable a new quality of science. The ultimate goal in our research domain is to predict novel candidate materials for a given application, possibly even in regions of the materials space that no-one would think of. For a real breakthrough, key prerequisites have to be brought together: Data – not only Big but most relevant and reliable – and novel AI tools with predictive power. In this session, we will review where we are on this road. A special focus will be on recently-developed data-analysis tools.
Links
Tags
computational science
data-driven science