EPFL Campus Piéton - Living Lab Lunches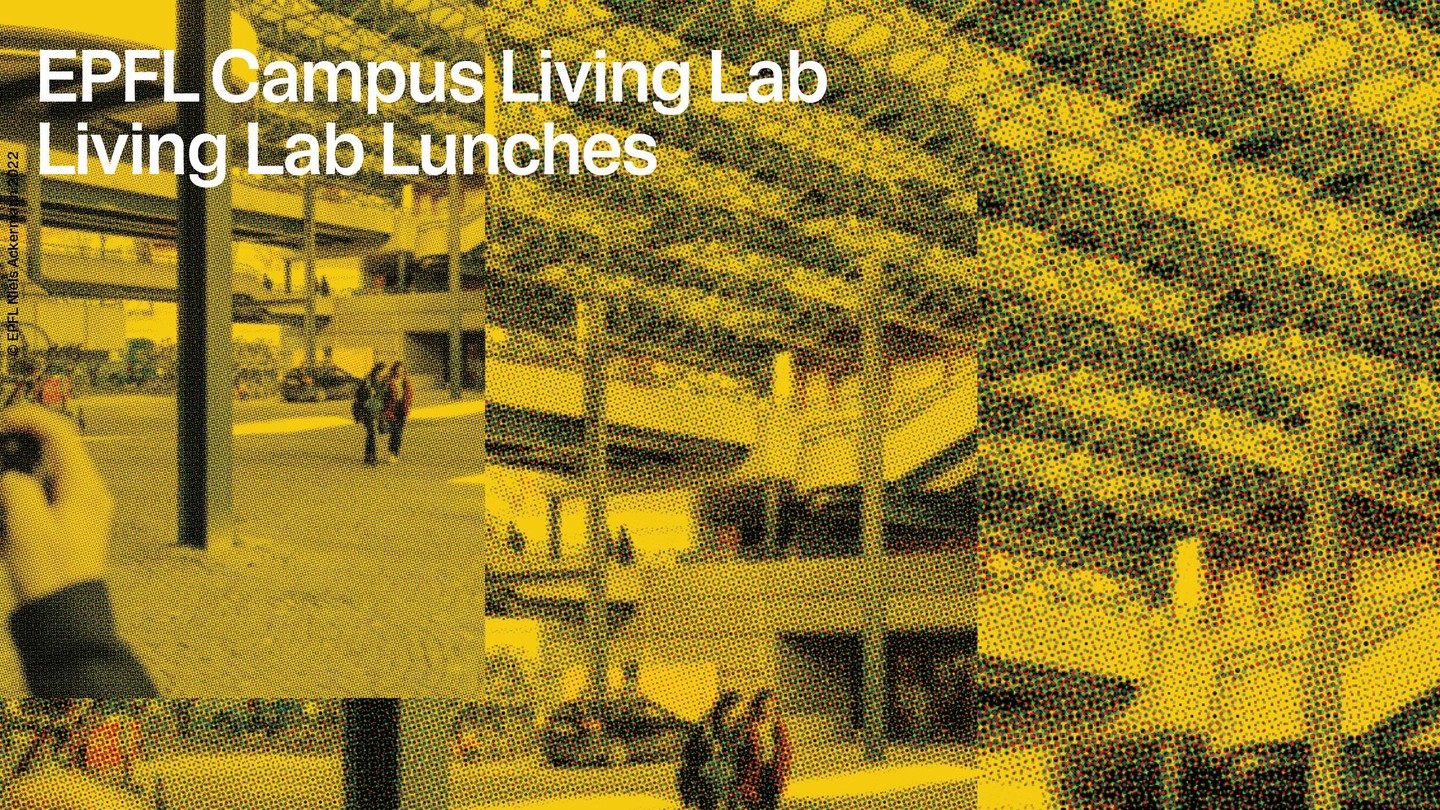 Event details
Date

13.04.2022

Hour

12:15

›

13:15

Location

Outside - Av. Piccard/Rte. des Noyerettes OR Terrasses CM (294.23)

Category
Miscellaneous
Event Language
French, English
The Living Lab Lunches are moments of exchange organized during lunch breaks to discuss about the transformation of the campus, starting from the future of its open spaces. As part of the Campus piéton initiative, they are intended to generate interest, debate and reactions from EPFL community. Every one is more than welcome to join and take part to the discussion in a convivial way.

Join with your ideas and your lunch: we take care of dessert and coffee.

The first three Living Lab Lunches propose to the EPFL community to react to more or less radical or realistic hypotheses coming from several ongoing academic activities.
On Monday 11.04 and Tuesday 12.04, the design hypothesis from the Studio Viganò (EPFL Architecture) are proposed for discussion.
On Wednesday 13.04, the works from the AR-264 course Analyse territoriale et urbaine and the UE Poly-trees: trajectoire des espèces (EPFL Architecture and ENAC) are both the support of spontaneous interactions between students, teaching team and EPFL users.
Where ?
If the weather conditions are favorable: at the intersection of Avenue Piccard and Route des Noyerettes, between the big tree and the rocks sculpture.
In case of rain: under the large roof covering Avenue Piccard, on level 2, Satellite side.

Launched at the beginning of the spring semester of 2022 by the Vice Presidency for responsible Transformation (VPT), the Campus piéton initiative proposes to interrogate the future of the EPFL campus, starting by questioning the configuration of its open spaces, towards a greener and more pedestrian environment. A first perimeter of reflection includes the Avenue Piccard and the Route des Noyerettes. While a participative and design study mission is being co-animated together with the two ENAC laboratories Atelier de la Conception de l'Espace (Alice) and the Laboratory of Urbanism (Lab-U), the Habitat Research Center (HRC) is also involved in the coordination of a Campus Living Lab bringing together research projects, designers, users and stakeholders. 

 
Links
Organizer
Habitat Research Center, Alice, Lab-U, VPT
Export Event
Event broadcasted in