Hacking ultrasound technology to create an open science and affordable Echo-stethoscope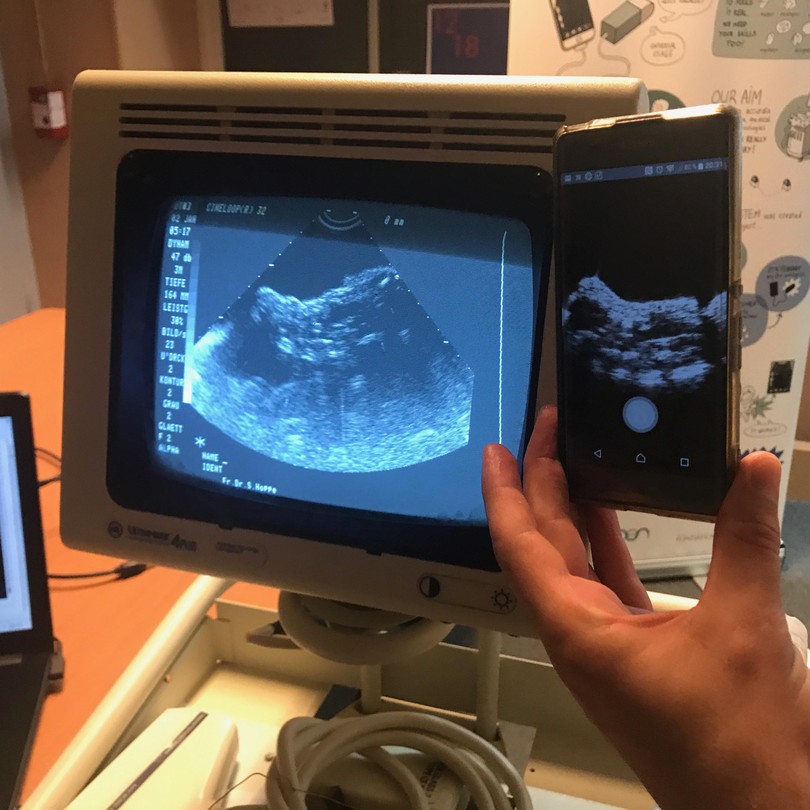 Event details
Date

28.11.2017

Hour

17:00

›

18:00

Speaker

Olivier de Fresnoye and Mehdi Benchoufi 

Location
Category
Conferences - Seminars
The Cooperation & Development Center (CODEV) is pleased to present echOpen, an Open Source and Community based project.

echOpen is an ultra-low cost, open source ultrasound probe community project that can be plugged into a smartphone. The goal: to create an instrument for under $100 (versus current costs at $10,000-$15,000). The device is designed for health professionals working in medicalized areas (emergencies, general medicine, etc.) as well as under-medicalized ones.

The project's potential impact is great, as the non-invasive device makes it possible to universalize access to diagnosis anywhere. For many doctors, it will profoundly change the clinical approach to medicine by replacing the stethoscope.
 
Supported by numerous academic, medical and professional actors, the project - which brings together more than 300 contributors (engineers, researchers, designers, lawyers and health professionals from different specialty areas) - is based  at the Hotel-Dieu Hospital in Paris.
 
Thanks to volunteers in more than a dozen countries, the community developed an initial prototype that made it possible to obtain anatomical images in late March 2016. In September 2017, it produced a prototype able to display medical-quality images. The next step: miniaturize it and improve the overall performance.

The Q&A will be moderated by Dr. Klaus Schönenberger, EssentialTech Program Leader.
Come talk with the speakers about this great project!

The conference will be followed by an apertif. For organizational reasons, please complete the online registration form before Monday 27. November 2017
 
Short bios of speakers
 
Olivier de Fresnoye is a specialist in collaborative and community Open Source projects. With a background in science and economics, he has developed several "open" projects using collective intelligence both in France and abroad. Co-founder of the echOpen project and coordinator of the Epidemium program, he belongs to several work groups on new technologies and their scientific/societal importance.
 
Mehdi Benchoufi is Head of Clinic in Clinical Epidemiology at the Clinical Epidemiology Center at Hôtel Dieu Hospital, Associate of mathematics.
He is working on a number of projects, including Open Science programs. The latter include the development of open source medical technologies designed for accessibility anywhere. He is also co-founder of the echOpen project, a low-cost, open-source ultrasound system that works through a smartphone. He is also a coordinator of Epidemium, an Open Big Data challenge in the field of cancer epidemiology.