Conferences - Seminars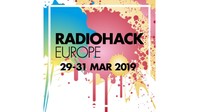 "dhelta" is the association for students and researchers in the field of Digital Humanities at EPFL. They are organising the Swiss Digital Humanities Exchange event that will take place on 22 & 23 February 2019 in Basel, Switzerland. The goal of this event is: To discover fellows working in the field of Digital Humanities at ...
Read more about "Swiss Digital Humanities Exchange"

By
Jesús A. del Alamo, Professor of Electrical Engineering and Director ...
Call for proposal

The goal of the FAMAE Foundation is to seek pragmatic, efficient, durable, universal and money-saving solutions to make life easier for urban citizens while reducing their environmental footprint. The Foundation launches annual international competitions to enable brilliant and innovative inventors to make their ideas come true or to effectively launch their product. The 2019 competition ...
Read more about "[ FAMAE Foundation - PRECIOUS WATER! | Proof of Concept & Seed funding ]"