Honorary Lecture - Prof. Jean-Philippe Ansermet: "Les coulisses de la recherche"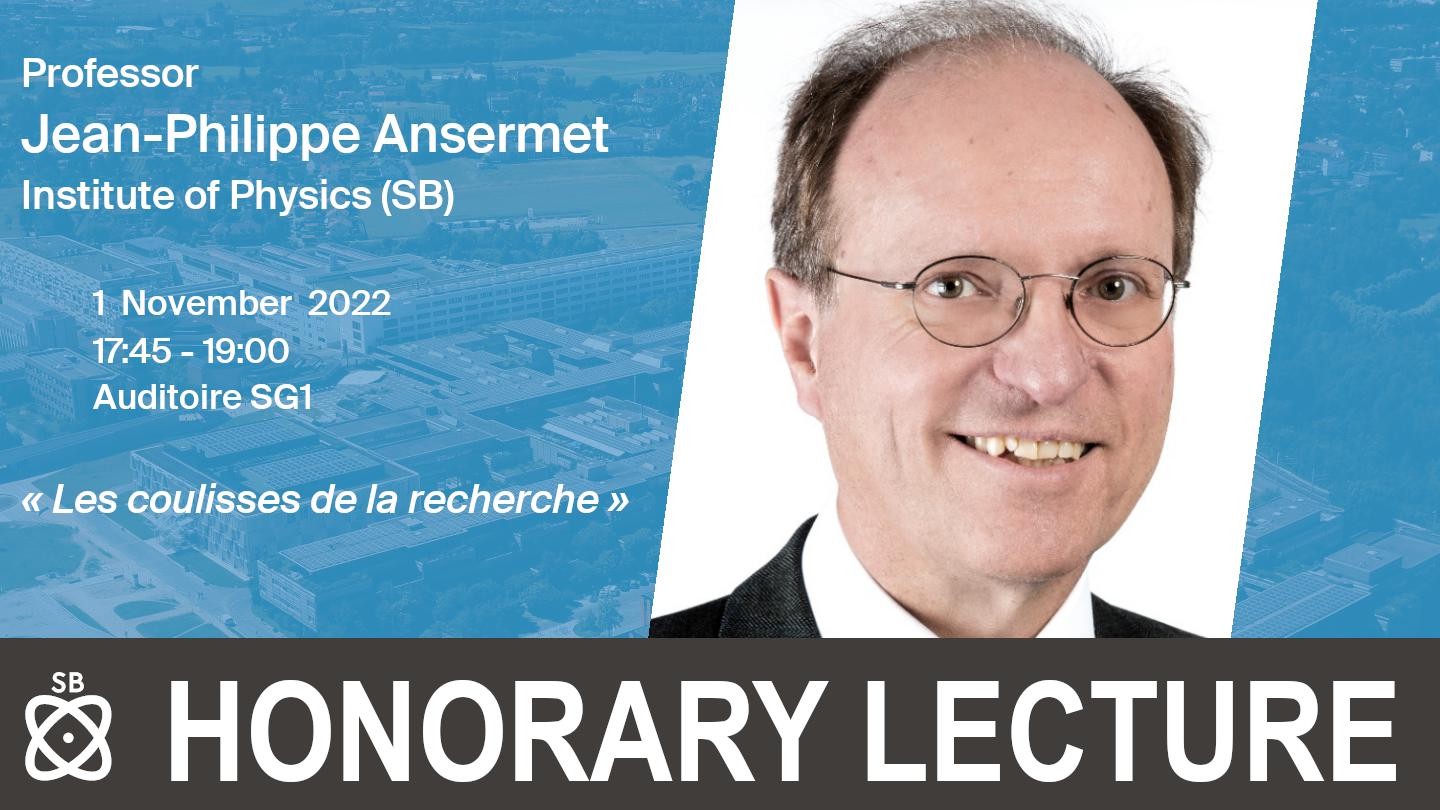 Event details
Date

01.11.2022

–

17:45

›

19:00

Speaker
Prof. Jean-Philippe Ansermet
Location
Category
Inaugural lectures - Honorary Lecture
Event Language
French
Les coulisses de la recherche 
Authentic research is a virus, not very contagious but incurable, that proliferates on campuses with an exceptional infrastructure. Symptoms: delight in the mere hope of discovering something new, excitement at working hard on a difficult problem, joy when understanding comes after much effort. This lesson will discuss the conversations that led to the group's best results.  

Biography
I studied at EPFL during Prof. Cosandey's presidency, I was appointed Extraordinary and then Full Professor by Profs Vittoz and Badoux, Section Director by Prof. Aebischer and Member of the Steering Committee for the Institutional Accreditation by Prof. Vetterli.
The two main axes of my research are spin transport in magnetic nanostructures and spin resonance of nuclei, free radicals and magnetization.  
 
Links
Organizer
Contact
Export Event
Event broadcasted in