Meet Dr Frankenstein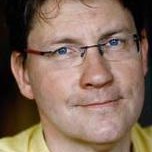 Event details
Date

10.11.2016

–

16:15

Speaker

Prof. Ronald Dekker, TU Eindhoven

Location
Category
Conferences - Seminars
Micro-fabricated devices are finding their way to the frontend of medical equipment, where they are the interface between body, or in general living tissue, and machine. They enable better and cheaper diagnostic equipment, they add "eyes and ears" to minimally invasive instruments such as laparoscopic instruments and catheters, they allow for un-obtrusive monitoring of body functions, they add functionality to implants, and they enable the development of better and personalized medicines.

It is the job of the engineer to match the hard and inorganic world of micro-fabrication with the "soft world" of tissues and living organisms. Micro-fabricated devices are therefore adopting features from the living world such as curved surfaces, flexibility, stretchability and biocompatibility. In Organ on Chip devices living cells are even part of the device itself. It is even likely that in the future living cells will be building block of micro-chips resulting in "Living Chips!"

Bio: Ronald Dekker received his MSc in Electrical Engineering from the Technical University of Eindhoven and his PhD from the Technical University of Delft. He joined Philips Research in 1988 where he worked on the development of RF technologies for mobile communication. Since 2000 his focus shifted to the integration of complex electronic sensor functionality on the tip of the smallest minimal invasive instruments such as catheters and guide-wires.  In 2007 he was appointed part time professor at the Technical University of Delft with a focus on Organ-on-Chip devices. He published in leading Journals and conferences and holds in excess of 55 patents.
Organizer
Institute of Microengineering (IMT)
Export Event
Event broadcasted in