Nobody's Normal: How Culture Created the Stigma of Mental Illness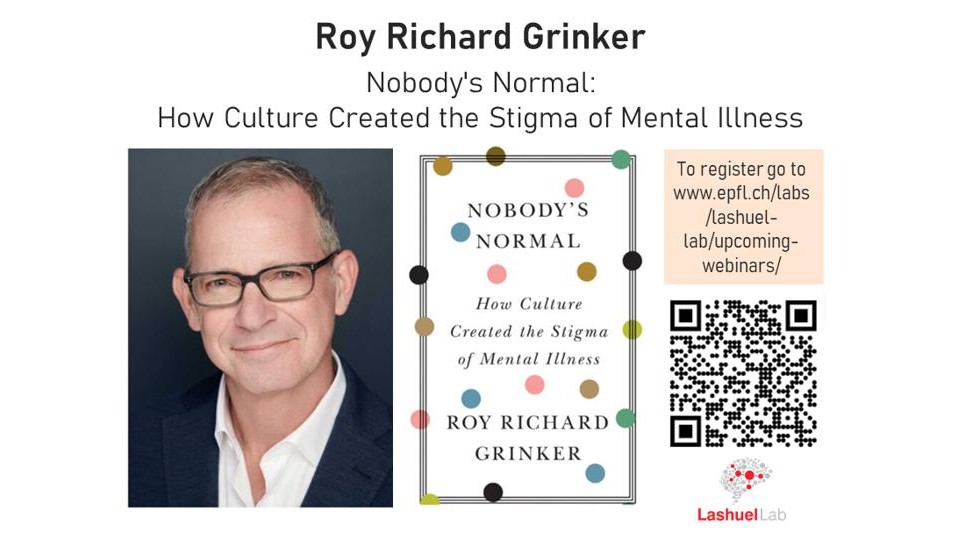 Event details
Date

27.10.2021

–

17:00

›

19:00

Speaker

Dr. Roy Richard Grinker, a professor at GWU since 1992, has conducted research on a variety of subjects: ethnic relationships between farmers and foragers in the Ituri forest, Democratic Republic of Congo; North and South Korean relations, with special emphasis on North Korean defectors' adaptation to South Korea life; and the epidemiology of autism. He is also the editor of the Anthropological Quarterly, a peer reviewed journal published by the GWU Institute for Ethnographic Research.

Location
Online
Category
Conferences - Seminars
Event Language
English
We are delighted to present All for One and One for All: Public Seminar Series on Mental Health in Academia and Society


First talk will be given by Dr. Roy Richard Grinker. 

Mental health experts and advocates tell us that "stigma" is the major barrier to mental health care throughout the world. But where did stigma come from? And how can we begin to eradicate it? Dr. Grinker, a cultural anthropologist, specializing in psychological anthropology will discuss his new book, Nobody's Normal. Drawing on research in sub-Saharan Africa, the U.S., and South Korea, as well as his own history as the son, grandson, and great-grandson of psychiatrists, Dr. Grinker writes that we are on the cusp of ending the marginalization of people with mental illnesses and developmental disorders.

All for One and One for All talks will shine the light on and discuss mental health issues in academia across all levels – from students to faculty, as well as in wider society. Seminars will be held online once per month on Wednesdays at 5pm CEST/ 11am EST and free for all to attend. Speakers include academics, organisations, and health professionals who's work focuses on mental health. Live Q and A sessions will be held after each talk.
Links
Organizer
Prof. Hilal Lashuel, Galina Limorenko
Contact
Export Event
Tags
mental health
stigma
academia
neurodiversity
Event broadcasted in