Call for proposal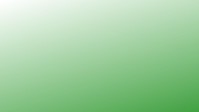 Friday 22 March 2019
[ SUDAC – swissuniversities Development and Cooperation Network | Funding for institutional co-operation in the Global South ]
With this call, SUDAC promotes the establishment of 2-3 Clusters of Cooperation in the Global South (CLOCs) in Africa, Asia, or Latin America. This call is not about funding research projects, but aims at establishing institutional co-operation.
 
CLOCs must:
Be related to at least 5 Sustainable Development Goals (SDGs).
Cooperate with at least 2 COFER partners.
Serve as 'regional hubs' connecting a variety of 'nodes', such as existing research and education partnerships, regionally active COFER (at least 2), local knowledge platforms and institutions.
Propose at least 2 activities: continuing education programmes, MOOCs, networking, scientific exchanges e.g. summer schools, learning events, facilitation of tender or project submission, expertise and review for selection processes e.g. Swiss Government Excellence Scholarships, etc.
Particular attention will be given to the use of advanced technologies such as ICT in furthering both cooperation and implementation. Distant learning instruments will be one possible type of output to be expected of CLOCs.
Who can apply:
EPFL applicants cannot apply as Heads of the CLOC: the PI must be a member of a Participating Institution of the SUDAC Assembly. The PI and her/his working group can only lead one CLOC.
EPFL applicants can partner up with any member of the SUDAC Assembly that takes the role of CLOC Head and be eligible for funding as partner or in any other role.
Note: CLOCs must involve at least 2 COFER South partners.
Funding & duration:
Max. CHF 150'000 for approx. 18 months (follow-up funding foreseen for 2021-2024).
No matching funds required.
Overheads are eligible. Please contact research@epfl.ch for further information.
 
Internal deadline for Institutional support letter: 22 March 2019
Deadline: 31 March 2019 (24:00 GMT+1).
Decision: mid-May 2019
Earliest start: June 2019
 
For further information, please have a look at the Information for Applicants and at the Application Form.
 
Contact Research Office
Accessibility General public
Admittance Free