"Noircir Wikipédia" Wednesday Workshop - Action Week Against Racism 2023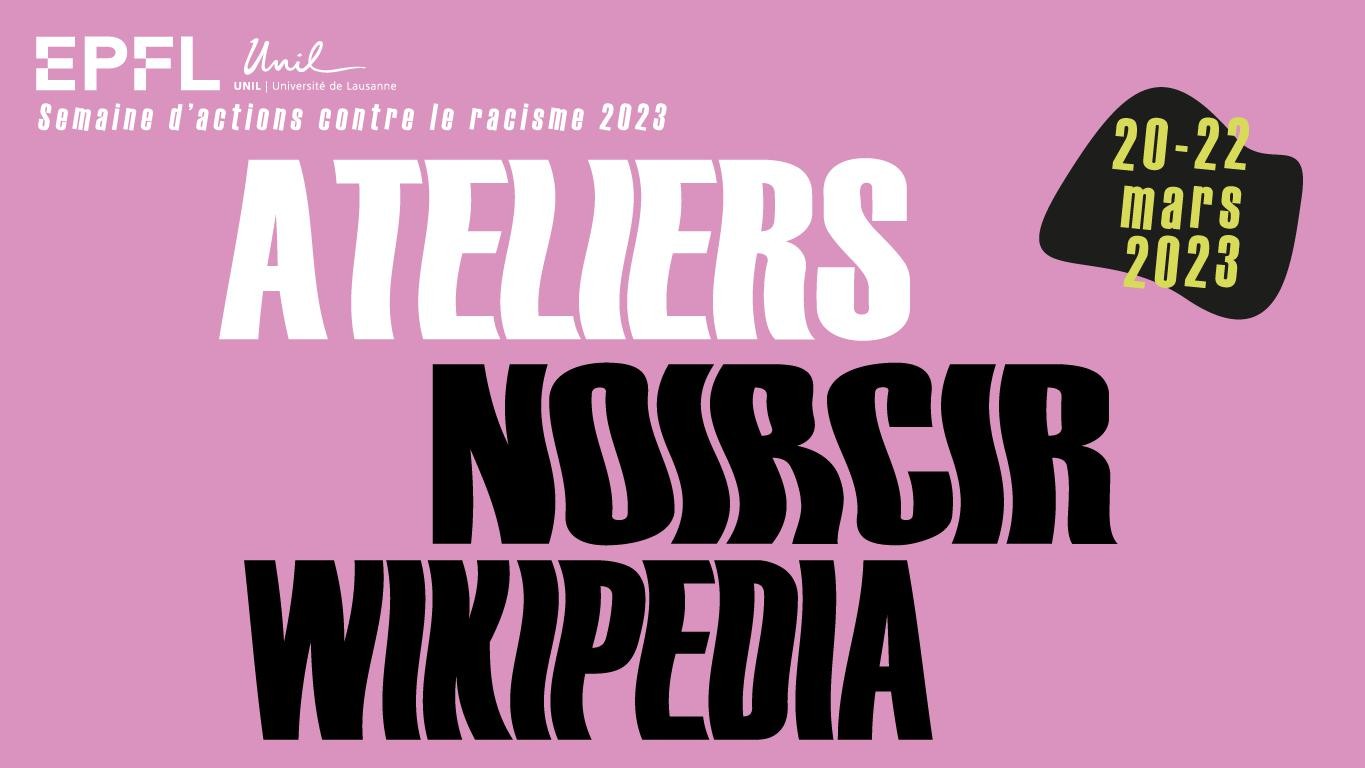 Event details
Date

22.03.2023

Hour

10:00

›

15:00

Speaker
Noircir Wikipédia
Location
Category
Conferences - Seminars
Event Language
French, English, Other
Can you list any Afro-descendant scientists?
The answer is probably no. Nonetheless they do exist and their contributions have furthered science and humanity.

As part of the Action Week Against Racism, the Equal Opportunities Office at EPFL and the EPFL Library are joining forces with the Equal Opportunities Office at UNIL to host "Noircir Wikipédia" workshops on Monday 20 and Wednesday 22 March 2023. The aim of these workshops is to fill in the gaps in references, articles and information on African culture, personalities and the African and Afro-descendant diaspora on Wikipedia.

REGISTRATION 

These events might interest you as well :  Details : 
The workshops are free and open to all (EPFL, UNIL, Public).
Each person brings their own laptop.
There are several time slots (see registration form).
Places are limited to 12 registrations per workshop.
On Wednesdays, a workshop for children (4 to 12 years old) with a trained facilitator will take place simultaneously to to enable you to conciliate workshop and parenthood. This is not daycare. The children will occupy an adjoining room. Their parent(s) will be responsible for them. 
A vegan meal will be offered during the lunch break (12:00 to 13:00 on both days).
Picnic allowed.
YOU WILL RECEIVE A CONFIRMATION OF YOUR REGISTRATION BY EMAIL IN ADDITION TO THE AUTOMATIC MESSAGE CONTAINING YOUR ANSWERS.
Practical information
General public
Registration required
Organizer
Office for Equal Opportunities in collaboration with the Library and the Office for Equal Opportunities UNIL
Contact
Export Event
Tags
Semaine internationale
Wikipédia
Afrodescendance
Event broadcasted in