CIS SV Retreat 2022 AI in life sciences: challenges and opportunities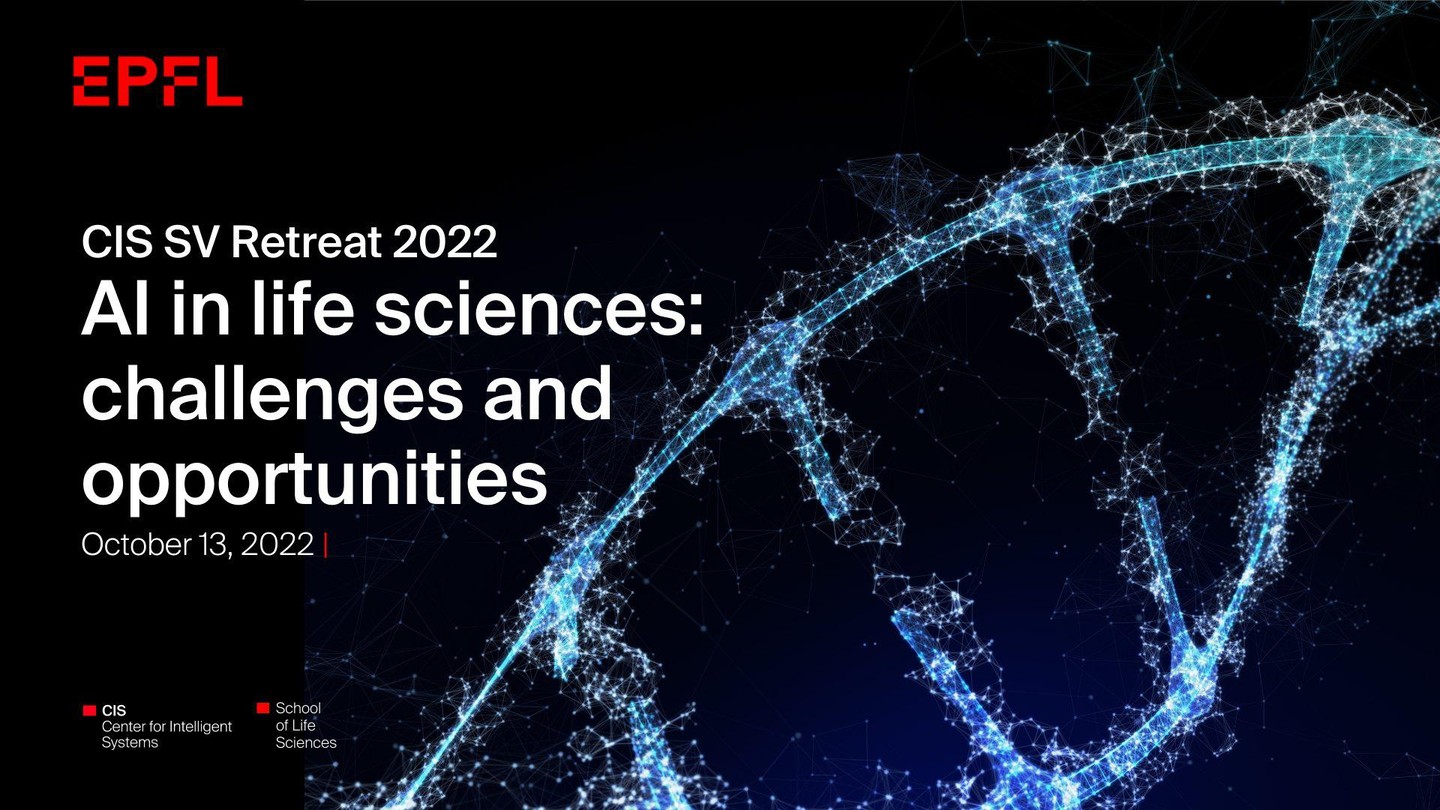 Event details
Date

13.10.2022

Hour

09:00

›

18:30

Location
Category
Conferences - Seminars
Event Language
English

The EPFL school of Life Sciences and the EPFL Center for Intelligent Systems are delighted to invite all EPFL professors, research staff and students to the first CIS-SV AI deepdive. We are looking forward to exchanging on AI in Life Sciences in general and to discuss challenges and opportunities.
The event consists of keynotes, poster sessions and networking.
Please indicate whether you will present a poster and submit the title of your poster when registering for the event. Presenting a poster is strongly recommended but optional.

Location: Building SV, EPFL – Room: SV1717

Program
9:00-11:30 Talks Session 1
11:30-13:00 Lunch | Networking | Poster session (SV 1204) 
13:00-15:30 Talks Session 2
15:30-16:30 Networking | Poster session (SV 1204) 
16:30-17:30 Lab visits
17:30-18:30 Apero

More detail about the program here 

Registration: here 
*Note: As this event is reserved to the EPFL community please register with your @epfl.ch email address. 


Organizing committee:
Anne-Florence Bitbol
Pavan Ramdya
Patrick Barth
CIS team

Note: This event will be photographed. Please be advised that CIS may use photographs taken during events for publication in print and online. Please alert the photographer or CIS team member at the beginning of the event if you wish not to have your photograph taken.