Dr. SciPub : game session about scholarly communication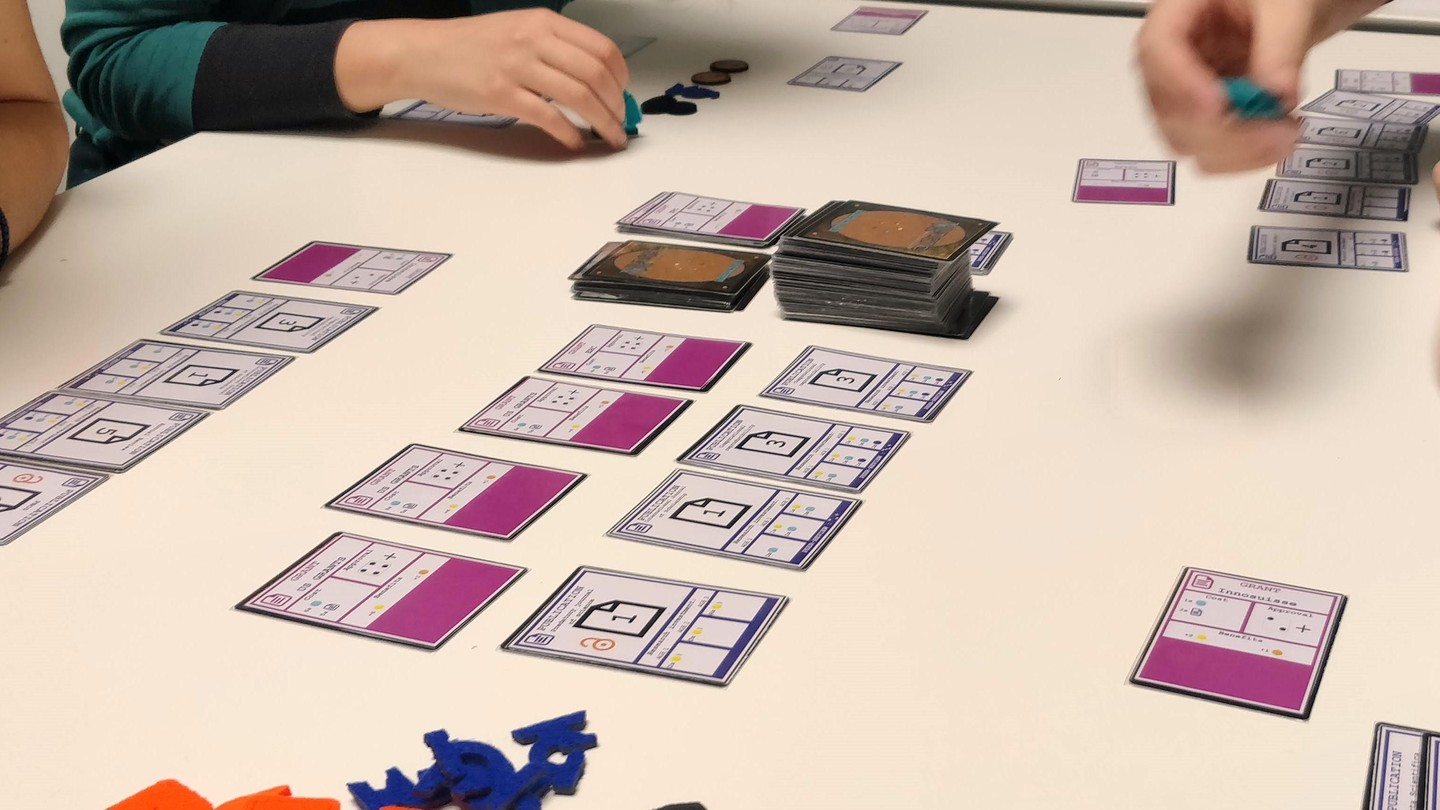 Event details
Date and time

17.12.2019

–

16:00

›

18:00

Place and room
Speaker

EPFL Library Teaching Team

Category
Internal trainings
Learn about the publishing process with Dr. SciPub !

In this pilot session, we will use a game created by the EPFL Library where the players need to balance the time they invest in writing grants and trying to get published. Players will also need to consider whether they should publish in Open Access or not. And of course, as in real life, luck will also be involved.
The end of the session will be dedicated to summing up the concepts broached during the game.
At the end of the training, you will :
have had a fun time
know the main concepts about scholarly communication (open access, peer-review, APCs, impact factor, etc.)
The Library will provide wintery snacks.
Links
Organizer
EPFL Library Teaching Team
Contact
Export Event