ERNA HAMBURGER PRIZE - LECTURE AND CEREMONY - PROF. JENNIFER WIDOM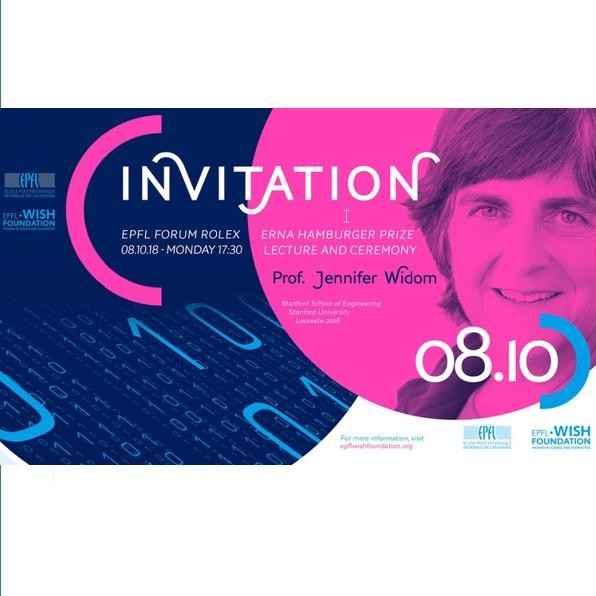 Event details
Date and time

08.10.2018

–

17:30

›

18:45

Place and room
Speaker
Prof. Jennifer Widom
Category
Celebrations
Prof. Jennifer Widom is the Frederick Emmons Terman Dean of the Stanford School of Engineering and the Fletcher Jones Professor of Computer Science and Electrical Engineering at Stanford University.
Her research interests span many aspects of non-traditional data management. Her research long predated the term 'big data'. Very early on, she recognized that data collection and analysis are critical to many aspects of society. Over the years she has influenced a wide range of commercial data management and analysis tools.
Jennifer Widom has received numerous awards and honors in her career. The Association for Computing Machinery (ACM) conferred her with ACM-W Athena Lecturer Award to honor prominent women
Computer Scientists for introduction of the fundamental concepts and architectures of active database systems in 2015. Jennifer Widom is also a member of the National Academy of Engineering.
She is also a committed teacher. She has coauthored 4 academic text-books. Her interest in bringing computer science knowledge to the world led her to pioneer one of the first Massive Open Online Courses (MOOCs) in Stanford.
 
Links
Practical information
General public
Registration required
Organizer
Contact
Event broadcasted in