Final of the competition "My Thesis in 180 seconds"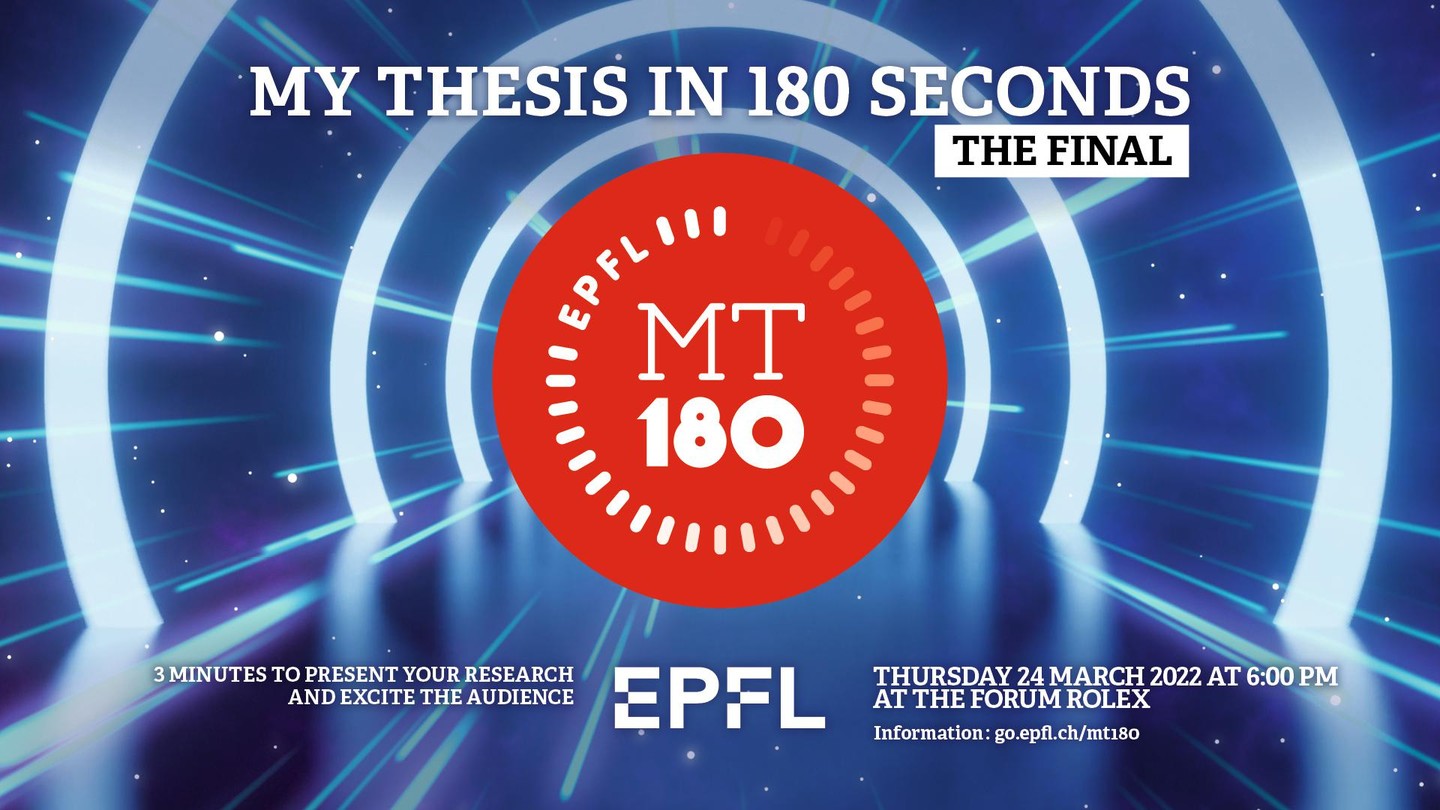 Event details
Date

24.03.2022

–

18:00

›

20:00

Speaker

Finalists MT180

Location
Category
Public Science Events
Event Language
French, English
The 14 PhD Students finalists of the competition My Thesis in 180 seconds (MT180) will present their research in simple, straightforward termins in 3 minutes exactly, in English or in French, using humour, metaphores and examples.
A jury made up of people made up of researchers, journalists and businesspeople will be responsible to decide between the finalists and award a prize to the three best candidates.

A special «audience award», chosen by the public, will also be given: come to learn more about EPFL research and vote for your favorite candidate !

The 6th Edition of the EPFL Final My Thesis in 180 seconds is free and open to the public !



The CVCI Foundation is the EPFL MT180 exclusive partner for 2022. It reflects the support of the economy for research, education and innovation in the canton de Vaud.
Links
Contact
Export Event
Tags
MT180
EPFL Final
Competition
EPFL
SPS
Event broadcasted in